Sell My Car In Waltham Abbey
Are you thinking – I need to sell my car?
…it doesn't need to be a challenge!
We can help you turn your car instantly into cash, so you can upgrade to something better, or pay an urgent bill, or pay for a family holiday, or even just raise some money and go on a shopping spree. It's up to you how you spend it, but let us help you get your money, fast!
We aim to give everyone the very best price possible for their cars, and do our best to get the car picked up and the money sent on the very same day. We are really proud to say that we have received many great reviews from happy customers on Google, for whom we've been able to make that happen.
Some older cars are very much sought after, so while we do like to buy cars that are absolutely perfect, we are willing to buy an older car that needs some work too. All you need to do is give us all the details we need to provide an accurate price (explain any defects and provide some photos if possible). Complete the online form on this page and our assessors will quickly get a price back to you. To help us to do this, please provide as much detail as possible about the condition of your car (including photos if possible).
We cover all areas shown on this map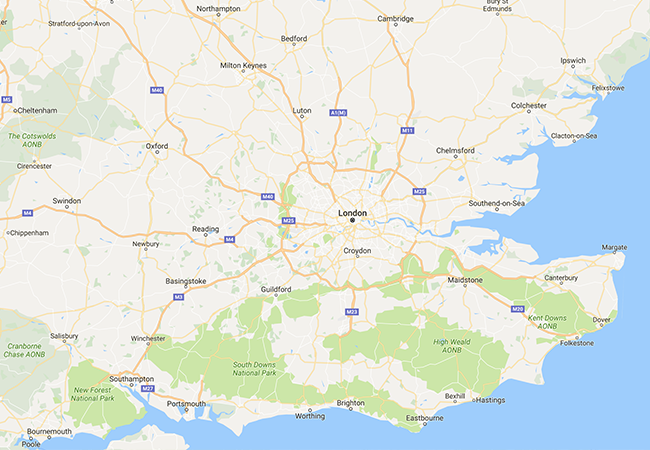 Including: London, Croydon, Dartford, Hayes, Epsom, Watford, St Albans, High Wycombe, Maidenhead, Aldershot, Crawley, Tunbridge, Maidstone, Basildon, Southend-on-Sea, Chelmsford, Cheshunt, Hemel Hempstead, Aylesbury, Oxford, Reading, Brighton, Milton Keynes, Luton, Salisbury, Guildford, Canterbury, Northampton!, Cambridge and Colchester.
Why Choose Sell or Scrap My Car?
We Don't Discriminate – We love everything that has four wheels and with a steering wheel, and in any condition. So we will be more than happy to buy them from you!
No More Paperwork – The process of salvaging or scrapping a car can be a long and tedious one. We save our clients time and money when it comes to transporting and processing paperwork, legally and with the reward of extra cash!
The Best Prices – We have our own recovery vehicles (allowing us to keep haulage costs down) and work with partners who will scrap or repair your vehicle. So we get the best prices and we pass those on to our clients.
Simple Collection Process – Our company has been around for many years now, which means that we have the connection, manpower, and equipment to execute collection in fast and timely manner.
Quick Payment – Once an offer has been agreed, we begin processing the payment for you. This means that you often get your cash on the same day (unlike other similar businesses, where payments can sometimes be delayed for weeks).
Unique Eco-Friendly Service – Unlike many companies that collect cars, our objective is a noble one. We ensure minimal waste from every car we collect! We partner with car manufacturers that need parts from your old car, while components that cannot be recycled, are disposed of legally and to the highest possible standards.
Extended Working Hours – We understand that it's hard to process selling or scrapping your car on the weekdays. If you have a busy schedule, we can adjust to your availability. We even work during weekends!
Great Customer Support – Apart from collecting your car, we will make sure that other paperwork and activities associated with car scrapping are taken care of. We run the paperwork through DVLA so they can issue the correct documents.
You won't regret scrapping your old car with us!
We buy all makes of vehicle!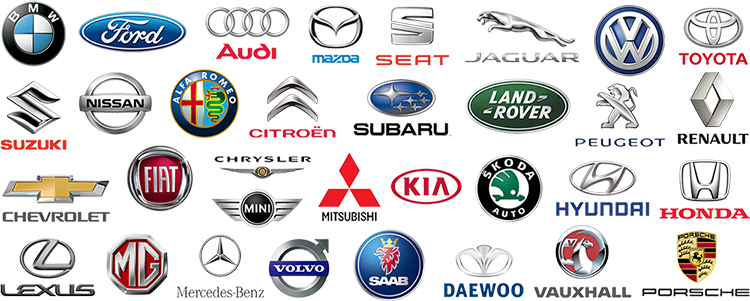 More…
What can you do to sell my car fast? There are several options out there, from newspapers, radio, and television commercials to the internet. If you are in the market for a new car and do not have the money to spend on a new one, here are some tips to help you sell your car fast.
The only thing I was asked for was a valid reason why I can't afford a new car. I had to give some basic information like my social security number, address, and driver's license number. I thought this was a very easy application process, but I was surprised when I found out that the company needs a person who has been employed for at least three years.
I had to submit this application in order to sell my car for cash. But before I do that, I would first like to tell you that Sell or Scrap my Car is a great company to work with because they really care about your needs. There are plenty of reasons that you can use for you to sell your car over the internet, and I think you would be surprised by the ones that they will offer to you.
But I am not here to sell my car to anybody else because I can't afford it or because they would ask me to purchase something for them. So, I will just tell you that I was told that my car is not as valuable as the other cars that they are offering to sell. They say that they have about forty thousand cars for sale, but I don't think that there are that many that they offer to sell my car for.
If you are like me, you might want to start looking around for different companies that you can use to sell your car for cash if you cannot afford it. There are lots of different companies out there that offer to buy and then sell cars to people in your area. You can check the Internet for these companies and find a place that you think might work for you. After you find a place that you feel comfortable with, you will simply sign up and make an account and pay a few dollars and wait for a response back.
This is a very good business to get into because you will have control over your own destiny. You know what, after a few months, you will even be contacted by others that want to buy your car. This is a win-win situation because you can sell your car and get paid a good price, and you won't have to worry about paying for advertising costs or having to do anything else. This is a wonderful opportunity for everyone, including you.
If you are looking for a way to sell my car fast, Sell or Scrap my Car may be able to help you do that. But you should definitely give it a try.