Scrap my car in Brentwood
---
Do you want to scrap your car today?
We turn cars instantly into cash – helping people upgrade their car, pay urgent bills, save for a family holiday, or even just go on a shopping spree …whatever the reason, we give the best prices and deliver the cash, fast!
We buy all kinds of vehicle

Are you thinking – I need somewhere to scrap my car in Brentwood?
---
Don't pay them to take it away… we'll collect it and pay you!
Sell or Scrap my Car can help you turn your car into cash – getting money to you quickly, to help you sort an urgent bill, or pay for a family holiday, or simply raise some cash for a car that you no longer want. We can take the stress of selling your car away.
Our aim at Sell or Scrap my Car is to help you get the right price for your car. Not only have we been doing this for many years, but we've got some amazing reviews from our many happy customers as a testament (4.9 out of 5 on Google) …so you know you're in good hands with us.
We welcome cars in all conditions, but ask that we know in advance of any defects so that the money we offer can be as accurate as possible. So please try to let us know if there is anything we should know about before we come to pick the vehicle up. Please fill in the form on this page and we'll make our assessment (don't forget to include photos that might help us in our decision). We will endeavour to get back to you quickly with a price, and if we can pick up the vehicle the same day, we will make sure you are paid the same day too!
---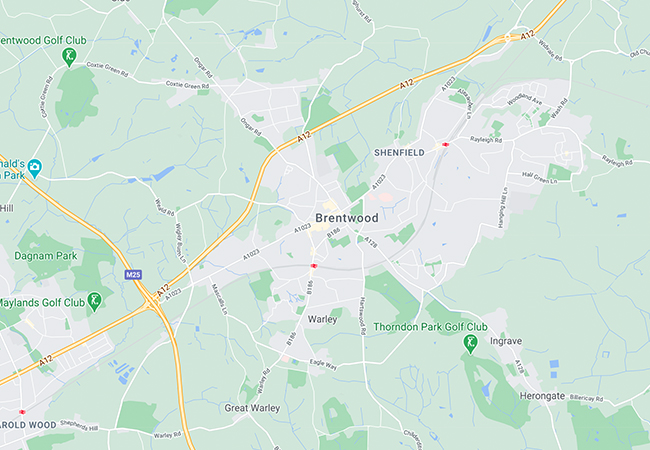 We cover all areas in and around Brentwood – including:
Warley, Ingrave, Herongate, Great Warley, Shenfield, Harold Wood, Mountnessing, Navestock, Watton's Green, Noak Hill, Gallows Corner, Dunton Wayletts and West Horndon.
---
---
More…
If you're looking to get rid of your scrap car, you need to know where to find an affordable and reliable scrapper. Well, in reality, most people would agree that scrapping your own car at home is not the wisest move because it is very expensive to do so.
In fact, if you reside in Brentford, then you would probably not even want to sell or scrap your car at all. Scrapping your own car at home would simply be impossible for us, as we have established a large network of scrap auto dealers throughout the area, all of which are dedicated to ensuring that whichever part of the country you reside in, that you do not have to travel too far to discover the right car for you. These local car scrap dealers provide the most affordable and reliable rates and have the most flexible terms. You can rest assured that you will always be able to find a cheap, reliable and trustworthy local scrapper who is willing to work with you.
However, how do we ensure that you get a quality, fully comprehensive car scraper when you go online and find yourself searching for a local scrap car dealer? Well, one of the main factors to consider when searching for a locally available scrapper is their reputation and history. Many people have had a bad experience when trying to get a scrap car off their property, so it's important to keep in mind that no matter what kind of website you visit, make sure you read the site's contact information and testimonials. Additionally, take a good look around their website in order to see if they are actually a legitimate and reputable company and how fast and reliable their service is.
It is also advisable to ask friends and family for referrals when shopping for a scrap my car scrapper, because they will be able to give you honest feedback on the local companies that they have dealt with before. This will help you get a sense of what to expect from different scrapers and where to begin your search for the most affordable and reliable one in your location.
Another thing to look out for when searching for scrappers is their level of expertise in the field of scrap my car. Make sure they have the skills and knowledge to work with the type of vehicle that you have, and they should also have access to all kinds of tools and equipment to complete your project.
Finally, it's also very important to check out the terms and conditions that the company has listed on their websites. Not only do you need to make sure they have all the necessary resources for your project, but you need to make sure they have all the proper guidelines set forth for scrapping your car properly. They should also have all of the legal requirements that you need to legally scrap your vehicle. If they don't, then there is little reason why you would want to use them, as they are likely just out to rip you off and take your hard-earned cash for nothing.
Make sure that they will provide you with a written contract that spells out all the information needed, and explains in detail exactly what kind of information you can expect to receive as a result of a scrap, as well as the fees, payment methods and any other terms. If they don't mention anything, then chances are they are simply trying to take your money without offering any value to what they are offering.
Once you have found a scrapper with these basic qualities, you should then continue to shop around until you find the one who fits your needs best. Always remember to ask questions about their policies, their prices and the terms and conditions of the work and ask questions of any other people or company that may be involved in the project with you. This way you will know exactly what you are getting into before the job begins.
Where we buy our cars and vans