Sell your van in Loughton
---
Do you want to sell your van today?
We turn vans instantly into cash – helping people upgrade their van, pay urgent bills, save for a family holiday, or even just go on a shopping spree …whatever the reason, we give the best prices and deliver the cash, fast!
We buy all kinds of vehicle

Are you thinking – I need to sell my van in Loughton?
---
…it doesn't need to be a challenge!
Typically our customers need to sell their vans for many reasons, whether it's to pay off a debt, or upgrade to another van, or just because they don't use their vehicle any more. Whatever the reason, Sell or Scrap my Car has helped many people turn their vans into cash.
Our aim at Sell or Scrap my Car is to help you get the right price for your van. Not only have we been doing this for many years, but we've got some amazing reviews from our many happy customers as a testament (4.9 out of 5 on Google) …so you know you're in good hands with us.
Our valuations are based on the condition of the vans that come in to us – so while we do buy vans that are pristine, we also buy vans that are a little older or in need of some work, and we even buy some vans that might only be used for spares. So whatever the condition, make an enquiry today! If you need the money today, complete the form here (adding as much detail, and photos if possible) so that we can send you a price that reflects the condition of your van. The more information we have, the faster we can get a price to you, and the faster we can arrange for a pickup and money to be sent to you.
---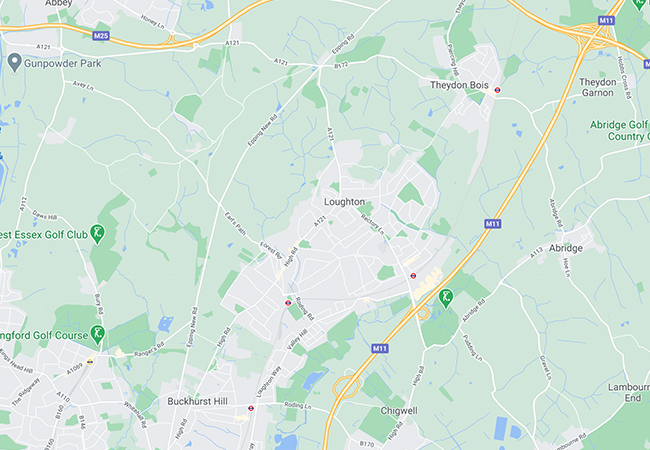 We cover all areas in and around Loughton – including:
Theydon Bois, Chigwell, Theydon Garnon, Theydon Mount, Abridge, Lambourne End, Stapleford Abbotts, Stapleford Tawney and Buckhurst Hill.
---
---
More…
How does selling my van work? When you sell your car, it is usually necessary to offer your car for sale at auction, which is where the process begins.
With your car's odometer, registration information, and other information on your car like service history and mileage, we will have everything we need to provide you with a wide range of pre-screened quotes from various van-buying services. Then, once you've gotten the quotes, you can go ahead and contact each of the van-buying services that you feel are suitable. And yes, it would be best if you do a bit of research first.
The next thing is that you should be able to find a good price for your vehicle valuation. This will be based on a variety of factors such as the year, model, mileage, and safety features of your van. The higher the value of your vehicle is, the higher the price for it will be. The lower the value of your vehicle, the higher the price it will be.
You must also know the amount of money that you can expect to receive in exchange for your vehicle's market value. This is determined by various factors including the vehicle's condition, the manufacturer, and the condition of the vehicle's interior. The price quoted for the van you want to sell is always determined by your own expectations and preferences.
In choosing a van to sell, you should choose one that will give you the most bang for your buck and one that will allow you to get a good price for it, including the price of a new van or that of a used van. If you're looking to get an even larger profit, there are companies that give van-buying services to get even bigger profit.
There are also companies that do this to reduce their overhead costs and to reduce the amount they spend on vehicle purchases. They might buy the used van and then lease it out to other buyers.
In order to get the best deal on your used van, you can contact various companies and ask them to quote you a price. You can either approach them directly or use a company who specializes in vehicle appraisals. A reputed company can give you the best price quote since they have a lot of experience in the business and they are willing to make the deal.
Various companies will be willing to talk with you to help you get a better price than what you may get from a dealership. The last thing you should do is to just accept what a dealer says.
Certain vehicles are worth more than others and dealerships usually price their vehicles low because they are not as experienced as the others are. You should be aware that you don't need to settle for the prices they provide you. In some cases, the dealership might offer you a lower price, but they might also overstate the true value of the vehicle, leaving you with a vehicle that has no value to you.
If you want to sell my van online, it is important that you are aware of the proper ways to make sure that the transaction goes smoothly. and you get the best deal.
The most common error made when buying online is that people make the mistake of not taking the time to compare the prices of the cars and vans available. Most online dealers will give you a free estimate or free quotes for vehicles.
The problem with using online services is that you might not get the opportunity to look at the actual vehicle and examine the features, the condition, and the interiors of the vehicle. Also, the vehicle could be sold to you at a much lower price than you might expect. If you decide to go with a dealership, you will be presented with a price that is far below the actual value of the vehicle. You need to be careful not to end up paying for a vehicle that is not worth anything.
Where we buy our cars and vans