Scrap my car in Edgware
---
Do you want to scrap your car today?
We turn cars instantly into cash – helping people upgrade their car, pay urgent bills, save for a family holiday, or even just go on a shopping spree …whatever the reason, we give the best prices and deliver the cash, fast!
We buy all kinds of vehicle

Are you thinking – I need somewhere to scrap my car in Edgware?
---
Don't pay them to take it away… we'll collect it and pay you!
Sell or Scrap my Car can help you turn your car into cash – getting money to you quickly, to help you sort an urgent bill, or pay for a family holiday, or simply raise some cash for a car that you no longer want. We can take the stress of selling your car away.
Our aim at Sell or Scrap my Car is to help you get the right price for your car. Not only have we been doing this for many years, but we've got some amazing reviews from our many happy customers as a testament (4.9 out of 5 on Google) …so you know you're in good hands with us.
We welcome cars in all conditions, but ask that we know in advance of any defects so that the money we offer can be as accurate as possible. So please try to let us know if there is anything we should know about before we come to pick the vehicle up. Please fill in the form on this page and we'll make our assessment (don't forget to include photos that might help us in our decision). We will endeavour to get back to you quickly with a price, and if we can pick up the vehicle the same day, we will make sure you are paid the same day too!
---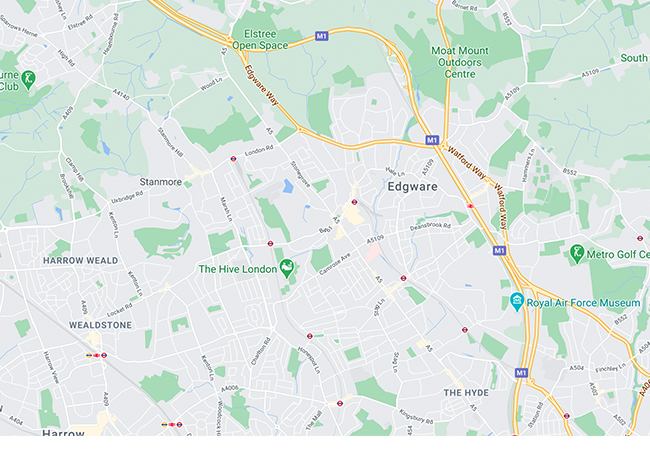 We cover all areas in and around Edgware – including:
Barnet, Watford, Borehamwood, Elstree, Bushey, Stanmore, Harrow, Wembley, Brent Park, Brent Cross, Hampstead Heath and East Finchley.
---
---
More…
How many times have you seen places such as Facebook and Twitter offering to buy your scrap my car for cash? The question is why? Why would anyone want to buy scrap my car from such a place? What are the benefits? These are just a few thoughts.
Firstly, scrap my car for cash will give you a good amount of money. I don't know about you but when I am looking for a good bargain I do not want to look at an expensive item. So where can you get a great deal on a very basic item? You can look in Barnet, Greater London and in other local areas.
Well, in Edgware, London, there are no less than twelve companies who will offer to buy your scrap my car for cash. Well, in reality, if you lived in Edgware, London, you would not really want to sell or scrap your vehicle anywhere else. The town of Edgware is home to some of the most up to date shopping and entertainment centres. Plus, it is close to the airport and the ferry terminal. If you have a scrap my car then you will be able to use it to take your children to the movies or the local supermarket.
The other benefits to the area of Edgware include shopping centres, leisure centres and a wide variety of other activities. If you have a scrap my car then you will definitely find that it is a great addition to your property. The fact that it is not the type of item that you have to keep up with monthly means that you can go on holiday with it while still having to pay the maintenance costs.
The fact that the market for Scottish car parts has always been strong means that you will not have to be worried about running out of parts for your vehicle. The same thing applies to your spare car batteries as well. In Edgware, you will never run out of spare parts for your car's car battery either.
Another benefit to living in the area of Edgware, London, is the fact that the prices are generally much cheaper than anywhere else in the UK. Not to mention, the fact that you will not have to worry about getting car insurance for your car in London. If you live anywhere in the rest of the country then you can also enjoy the benefits of lower rates.
There is so much to say about the Edgware area that I will just be listing a few. But I will give you one suggestion to look at. Visit the area and see what you can find. Try out some of the shops for yourself and see if you have a preference.
I think you will be surprised at the number of interesting things to be found in the town of Edgware. This is a good starting point for anyone who is planning on living in this area for some time.
So, if you are thinking of relocating to the area of Edgware then you should really consider it for your new home. There are many people who like living in the area but there is always a strong demand for new properties.
When looking for properties in Edgware then you need to look at your needs. What you want to buy is a flat, villa, home or apartment. You may also be interested in investing in a new business premises.
This makes it easier if you decide on a property for sale in Edgware then you can visit the area and see what you can find. If you are not sure of anything, then you can call a local agent and ask for advice. This will make the process easier for you.
If you have any questions or concerns then don't be afraid to contact an agent from the estate agents in the area of Edgware. They will be able to guide you through the process and make sure that you get everything in writing. So, if you think that you have what it takes to buy property in Edgware then you should definitely consider buying in the area.
Where we buy our cars and vans