Sell my car in Chelmsford
---
Do you want to sell your car today?
We turn cars instantly into cash – helping people upgrade their car, pay urgent bills, save for a family holiday, or even just go on a shopping spree …whatever the reason, we give the best prices and deliver the cash, fast!
We buy all kinds of vehicle

Are you thinking – I need to sell my car in Chelmsford?
---
…it doesn't need to be a challenge!
We can help you turn your car instantly into cash, so you can upgrade to something better, or pay an urgent bill, or pay for a family holiday, or even just raise some money and go on a shopping spree. It's up to you how you spend it, but let us help you get your money, fast!
We aim to give everyone the very best price possible for their cars, and do our best to get the car picked up and the money sent on the very same day. We are really proud to say that we have received many great reviews from happy customers on Google, for whom we've been able to make that happen.
Some older cars are very much sought after, so while we do like to buy cars that are absolutely perfect, we are willing to buy an older car that needs some work too. All you need to do is give us all the details we need to provide an accurate price (explain any defects and provide some photos if possible). Complete the online form on this page and our assessors will quickly get a price back to you. To help us to do this, please provide as much detail as possible about the condition of your car (including photos if possible).
---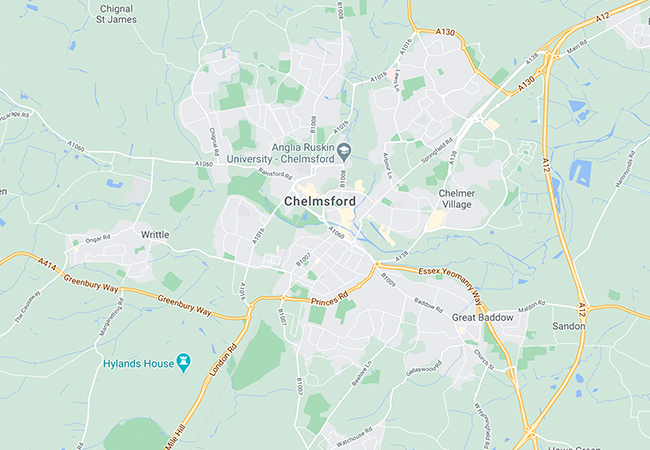 We cover all areas in and around Chelmsford – including:
Chelmer Village, Great Baddow, Sandon, Writtle, Broomfield, Parsonage Green, Springfield, Gallerywood, Howe Green and Boreham.
---
---
More…
Maybe you've recently decided to sell your car, after making the decision to downsize to smaller car payments. Or, perhaps you've just decided to dispose of that junk car you purchased a few years ago and found it very depressing to drive in. If this is the case, here are some tips on how to make the most money off your old vehicle. Here are some useful tips on how to sell my car for quick cash.
First of all, check out the local newspapers and television ads for any auto dealers that may be selling cars in your area. This will help you determine where you should place your ad and will help you get started in the right direction. Next, determine what price point you should set your asking price at. A lot of people set their asking price at too high, and they end up getting bad offers. Some of the more common prices for vehicles vary anywhere from two hundred dollars to ten thousand dollars.
Once you find a good location for your ad, you can start looking into various options you have when it comes to selling my car for fast cash. There are many options for selling my car online. These include auction sites, classified ads sites and realtors, among others. One thing you want to keep in mind when considering the above mentioned options, however, is that you must research the company you're using before you bid on their items.
To do this, simply conduct a search of the company by name. Be sure to include keywords that will allow you to get a list of relevant websites. Also, do a search on the company in question, so you can see if there are any customer reviews available. This will give you a better understanding about what their customer service is like.
In addition to researching the company's location, you should also investigate their website. Make sure they have accurate contact information. If possible, make some phone calls and speak with someone who works at the company. This will give you an idea as to whether or not they are reputable and willing to take in your car as a fair trade.
Once you've chosen the best company that you feel will accept your car as a fair trade, the next step is to place your advertisement in the newspaper. Depending on your budget, you can place your ad in the classified section for autos for automobiles in your area. This way, you're making sure to reach a wide range of people and you'll be sure to get a good response.
Be sure to include a picture of your vehicle. It can be difficult to put a picture of something as important as your car on the classified section of the newspaper. However, it's important to have a picture of your car so that people know who you are and what you're selling. The more exposure your car has, the better you can use the advertisement to market your car for quick cash.
Don't forget to include your phone number in your ad, if you would like to reach people faster. Also, don't forget to include a description of your vehicle and the model year. If you do this, you'll be able to receive more responses than you'd expect. In addition, many auto dealers will charge you a small fee for reaching out to interested parties.
After you've gotten responses from prospective buyers, you'll want to post an advertisement in the newspaper that offers the seller a fast and easy way to get some quick cash. Since the car is fair traded, there's no need to wait months or even years before getting a full cash payoff.
Be sure to tell the newspaper about your agreement with the company you used to sell my car to and the fact that you agree to accept the vehicle as a fair trade. In addition, make sure to include a link in the ad to the site you used to sell my car to accept future requests. so that potential buyers can also apply for the same type of car.
The key to getting a good amount of response in your ad is to be professional and to make sure you get the maximum exposure for the vehicle you sold. for quick cash. You'll want to have as many interested parties viewing your ad as possible so you can collect as much information as possible before submitting your ad.
Where we buy our cars and vans