Sell my car in Enfield
---
Do you want to sell your car today?
We turn cars instantly into cash – helping people upgrade their car, pay urgent bills, save for a family holiday, or even just go on a shopping spree …whatever the reason, we give the best prices and deliver the cash, fast!
We buy all kinds of vehicle

Are you thinking – I need to sell my car in Enfield?
---
…it doesn't need to be a challenge!
We can help you turn your car instantly into cash, so you can upgrade to something better, or pay an urgent bill, or pay for a family holiday, or even just raise some money and go on a shopping spree. It's up to you how you spend it, but let us help you get your money, fast!
We aim to give everyone the very best price possible for their cars, and do our best to get the car picked up and the money sent on the very same day. We are really proud to say that we have received many great reviews from happy customers on Google, for whom we've been able to make that happen.
Some older cars are very much sought after, so while we do like to buy cars that are absolutely perfect, we are willing to buy an older car that needs some work too. All you need to do is give us all the details we need to provide an accurate price (explain any defects and provide some photos if possible). Complete the online form on this page and our assessors will quickly get a price back to you. To help us to do this, please provide as much detail as possible about the condition of your car (including photos if possible).
---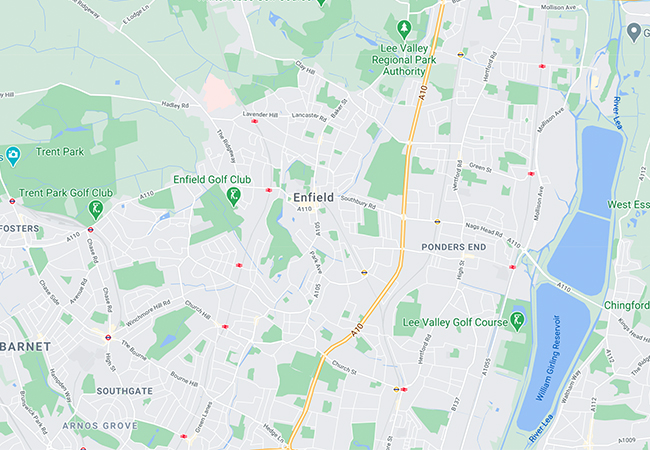 We cover all areas in and around Enfield – including:
Waltham Cross, East Barnet, Palmers Green, Arnos Grove, New Southgate, Bush Hill Park, Chaseside, Brimsdown, Clay Hill and Worlds End.
---
---
More…
Many people want to know how to sell my car so they do not have to keep paying the high monthly payments. Many people are struggling with monthly payments and many others are in over their head and need to save.
Some people might think that selling their cars for top prices paid is an impossible task. But it is possible, and many people who have tried have done just that. There are many reasons why people are willing to pay top prices for their cars, but there are also a few key reasons why a person would have trouble selling their cars.
Most people will only take to the trouble of selling their cars if they have been given a great price. You can find cars in many conditions in and around the central London area. and cover Berkshire, Hertfordshire, Essex, Hampshire, Buckinghamshire, Hertfordshire, Kent and Manchester among many others.
Do not assume that all cars are in top condition. You may find a car that needs to be repaired or a car that needs a little work, but if the buyer sees the car for the condition that it is in they will be very willing to pay top prices. Most buyers are willing to pay a lot for cars that are not in top condition, because it is more difficult to get them to fix a car that has minor repairs, than it is to get them to replace a car that is not in good condition. A buyer is going to buy a car based on the condition of the car, and if it has problems that do not affect the performance or reliability then it is likely to be sold at a lower price.
Another reason why a person does not like to sell their car is that they do not want to risk having to deal with any of the hassle that comes along with selling a car. Some people like to take the time to clean up the car as much as possible before they sell it, but there are other people who like to take apart the car and sell the parts. This allows the person to get rid of some of the parts of the car and then get the parts they need to keep their car clean.
If you cannot handle the hassle of selling your car, then it may be best to wait until someone else needs to sell their car. If you are not sure of the condition of the car you sell it, then you might want to wait until the time is right. when someone wants to buy the car you may be out of luck, and you might need to wait a little bit longer.
Selling a car can be a great way to make money if you have some money in the bank to take care of it. Selling a car can give you some money to put towards the down payment on a new car. If you are selling your car to someone who already owns a car, you might be able to negotiate a price on that vehicle. You should always check the value of the vehicle before you sell it to someone else, so you will know what the amount is that the seller is asking for the vehicle.
If you are buying a used car, you might want to get a good idea of what the car is worth. This will allow you to make a better decision about selling it before you buy the vehicle.
Where we buy our cars and vans