Scrap my car in Enfield
---
Do you want to scrap your car today?
We turn cars instantly into cash – helping people upgrade their car, pay urgent bills, save for a family holiday, or even just go on a shopping spree …whatever the reason, we give the best prices and deliver the cash, fast!
We buy all kinds of vehicle

Are you thinking – I need somewhere to scrap my car in Enfield?
---
Don't pay them to take it away… we'll collect it and pay you!
Sell or Scrap my Car can help you turn your car into cash – getting money to you quickly, to help you sort an urgent bill, or pay for a family holiday, or simply raise some cash for a car that you no longer want. We can take the stress of selling your car away.
Our aim at Sell or Scrap my Car is to help you get the right price for your car. Not only have we been doing this for many years, but we've got some amazing reviews from our many happy customers as a testament (4.9 out of 5 on Google) …so you know you're in good hands with us.
We welcome cars in all conditions, but ask that we know in advance of any defects so that the money we offer can be as accurate as possible. So please try to let us know if there is anything we should know about before we come to pick the vehicle up. Please fill in the form on this page and we'll make our assessment (don't forget to include photos that might help us in our decision). We will endeavour to get back to you quickly with a price, and if we can pick up the vehicle the same day, we will make sure you are paid the same day too!
---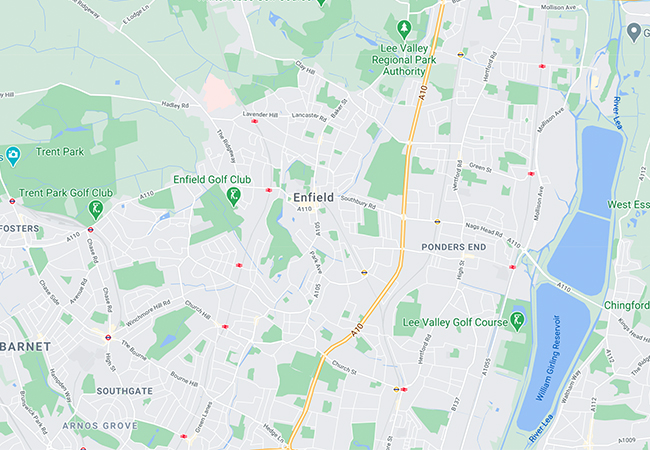 We cover all areas in and around Enfield – including:
Waltham Cross, East Barnet, Palmers Green, Arnos Grove, New Southgate, Bush Hill Park, Chaseside, Brimsdown, Clay Hill and Worlds End.
---
---
More…
We offer a highly professional, fast and efficient vehicle removal service for all types of vehicles. We are a specialist in scrap car removal, so aim to help residents and commercial businesses in the Enfield and surrounding areas to cash in on all their unwanted vehicles, trucks and vans.
Specialise in scrapping your vehicle of any make, year, condition and roadworthiness, whatever it is. The services we provide can include auto, van, truck, motorcycle, and even boat removal, so there is something suitable for all.
As a scrapper's vehicle can be an asset to you, it's important that they are safely removed and disposed of. We have a large fleet of vehicles and a fully-equipped yard, so you can rest assured that all of our vehicles are fully-equipped to remove any type of car. Each vehicle has its own removal process, so you are guaranteed that your vehicle will be fully-functional for you, whether it's a car van or truck. All vehicles have been thoroughly inspected by qualified specialists to ensure that they are not only fully-functional, but that they are also of the highest standard possible.
If you have a large number of unregistered vehicles in your area, we are able to offer our services to all local councils to assist them with managing the problem. Our vehicles are covered by a fully comprehensive liability policy to protect you in the event of an accident or damage.
To get started in helping your local councils with unwanted vehicles, please visit their website or contact them to discuss the possibility of scrapping your vehicle. They will be able to give you a quote that will be suitable for your situation.
We believe in providing a safe and secure environment for our local council members, as well as making our local residents aware of the importance of recycling. By using our services, our local council members can help the environment, reduce the amount of waste that is sent to landfill and help reduce their costs.
By ensuring that our vehicles are properly-maintained and recycled, our local area and residents are saving money and time, and effort. This is all achieved without a reduction in the quality of our service, as our vehicles are fully-equipped with all the latest technology. and safety features to ensure a hassle-free removal of your vehicle.
We also provide a free service for residents within our local area, which helps our residents to recycle, by helping them to sell off items that are no longer in use and donating to local charities. By donating to the local charity, you are helping local charities to fund other local organisations in your local area, which will provide an extra form of service to your local community.
Not only can we help our local area and local residents with unwanted vehicles, but we also provide a low-cost, convenient way for residents to purchase scrap from their local area and recycle their vehicles. By purchasing recycled cars from our online scrap yard, you are helping the local environment and communities that our local residents live in.
It is easy to go online and browse through the hundreds of cars that are available to choose from, but it is even easier to search our database of local area vehicles. We have vehicles to fit any size or shape. for both trucks and vans, so if you have a particular make or model of vehicle, whether it be a classic or a modern classic, we are able to find it for you.
When you do decide to take your vehicle to our local yard, the staff will have plenty of information about what kind of vehicle you want. As most vehicles on our site come with a registration number, they will be able to advise you on where to buy it.
Our local scrap yards are also able to supply all the necessary paperwork to help you with getting a cheap price on your vehicle, by having all the necessary information regarding your vehicle, along with insurance and details of the make and model that you want to dispose of. It is always best to ask questions before buying a vehicle at our local scrap yards, as we know that no one wants to get taken advantage of.
Where we buy our cars and vans