Scrap my car in Loughton
---
Do you want to scrap your car today?
We turn cars instantly into cash – helping people upgrade their car, pay urgent bills, save for a family holiday, or even just go on a shopping spree …whatever the reason, we give the best prices and deliver the cash, fast!
We buy all kinds of vehicle

Are you thinking – I need somewhere to scrap my car in Loughton?
---
Don't pay them to take it away… we'll collect it and pay you!
Sell or Scrap my Car can help you turn your car into cash – getting money to you quickly, to help you sort an urgent bill, or pay for a family holiday, or simply raise some cash for a car that you no longer want. We can take the stress of selling your car away.
Our aim at Sell or Scrap my Car is to help you get the right price for your car. Not only have we been doing this for many years, but we've got some amazing reviews from our many happy customers as a testament (4.9 out of 5 on Google) …so you know you're in good hands with us.
We welcome cars in all conditions, but ask that we know in advance of any defects so that the money we offer can be as accurate as possible. So please try to let us know if there is anything we should know about before we come to pick the vehicle up. Please fill in the form on this page and we'll make our assessment (don't forget to include photos that might help us in our decision). We will endeavour to get back to you quickly with a price, and if we can pick up the vehicle the same day, we will make sure you are paid the same day too!
---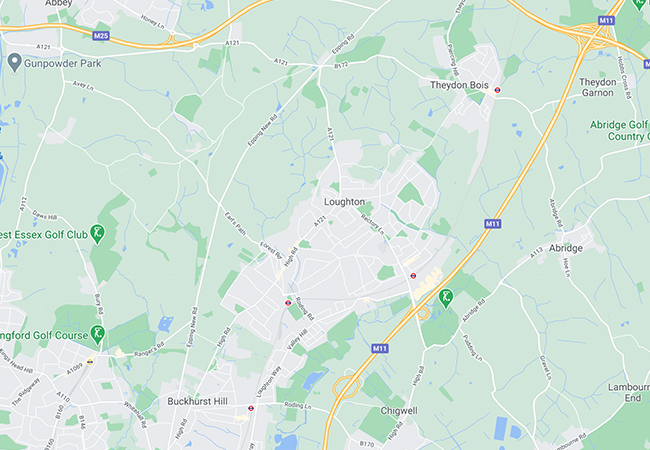 We cover all areas in and around Loughton – including:
Theydon Bois, Chigwell, Theydon Garnon, Theydon Mount, Abridge, Lambourne End, Stapleford Abbotts, Stapleford Tawney and Buckhurst Hill.
---
---
More…
Do you have a scrap car that needs to be recycled? Scrap my car now in Loughton, with great, dedicated and professional team of recycling and car recyclers that offer friendly and competitive prices.
Your scrap car will be processed through the facilities of some of the most respected car recyclers in the UK. Your vehicle will be recycled as part of the recycling process at our scrap yards. Your vehicle is then sent to our recycling facilities where it will be re-used for its intended use in a variety of ways. As part of the recycling process, your vehicle will be recycled with its original colour and make.
We offer a great service to those who want to recycle their scrap car. Whether you are planning on selling your scrap car or simply looking for someone to recycle your scrap car we can provide you with a range of great options to recycle your scrap car.
At our recycling centre in Loughton we offer a wide range of vehicles to recycle. We recycle both domestic and commercial vehicles. Our scrap yards in Loughton are fully automated, so that your vehicle will be collected from you car port and taken straight to our recycling facility. No more having to spend hours sorting through the rubbish in your garage or searching for old ladders to clean out your shed.
We offer two kinds of scrap cars. The first kind of scrap car is a "pre-consumer". This means that it has been through a cycle through our recycling process that has resulted in it being ready for recycling. When we receive this type of scrap car it will have been through a recycling cycle that is completed and the metal parts have been melted down and recycled.
The second type of scrap vehicle is the pre-consumer vehicle. This vehicle has had all the metal parts of it melted down and is ready for recycling. It is then ready to go and is not recycled.
Our scrap yards in Loughton are located close to all the local councils in the area and can be reached by bus or train. Our waste services can also offer the service of loading and unloading the vehicles, so you don't have to waste time travelling to pick up your vehicle from one of our many locations. Some of our car yards are within walking distance of the main train station in Glasgow, so if you have to travel long distances it is not necessary for you to drive or find another route.
Whether you need to recycle your car or need a car to sell in Loughton, our scrap yards can provide you with the right car for your needs. We can take any vehicle, from any make and from any part of the world. As part of our recycling services we offer a full range of other recycling solutions and can even arrange to take your vehicle for a test drive. Whatever your needs are, whether you need to recycle your Scottish car or sell your car in Loughton, we will be able to help.
When you need to recycle your car, you should think about visiting our car scrap yards. These places are great for those who want to recycle their car and also those who need a car for sale in Loughton. In fact, there are many people in Loughton looking for cars to buy.
You should always ensure that the vehicle you intend to recycle is in excellent running condition before you decide to take it to your local scrap yard. If you plan to put it on your own scrap list you should only take it to one place as this will save you time and money. You should also check the VIN (Vehicle Identification Number) for the vehicle so that you know how to remove it.
If you have a vehicle to be taken to one of the many Loughton car scrap yards, you should bring it along with you when you visit. This way, if you are not satisfied with the condition of the vehicle you are thinking of using you can return it to us for repairs or replacement. We recommend using a high-quality car wash and wax that can help to get the vehicle back to its original condition.
Many Loughton car scrap yards accept the vehicle and have the ability to store it in our secure facilities for a period of time. There is no need to pay a large deposit, and they may even allow you to take the car home with you. The majority of our car yards also have a facility that offers vehicle transport so that you can bring your car home with you if you wish to.
Where we buy our cars and vans