Sell your van in London
---
Do you want to sell your van today?
We turn vans instantly into cash – helping people upgrade their van, pay urgent bills, save for a family holiday, or even just go on a shopping spree …whatever the reason, we give the best prices and deliver the cash, fast!
We buy all kinds of vehicle

Are you thinking – I need to sell my van in London?
---
…it doesn't need to be a challenge!
Typically our customers need to sell their vans for many reasons, whether it's to pay off a debt, or upgrade to another van, or just because they don't use their vehicle any more. Whatever the reason, Sell or Scrap my Car has helped many people turn their vans into cash.
Our aim at Sell or Scrap my Car is to help you get the right price for your van. Not only have we been doing this for many years, but we've got some amazing reviews from our many happy customers as a testament (4.9 out of 5 on Google) …so you know you're in good hands with us.
Our valuations are based on the condition of the vans that come in to us – so while we do buy vans that are pristine, we also buy vans that are a little older or in need of some work, and we even buy some vans that might only be used for spares. So whatever the condition, make an enquiry today! If you need the money today, complete the form here (adding as much detail, and photos if possible) so that we can send you a price that reflects the condition of your van. The more information we have, the faster we can get a price to you, and the faster we can arrange for a pickup and money to be sent to you.
---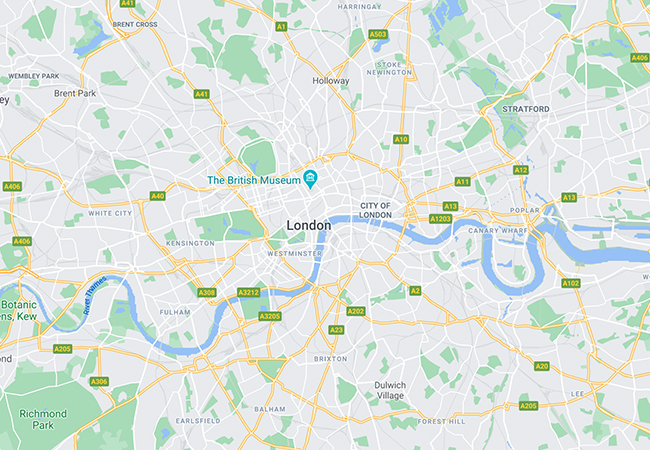 We cover all areas in and around London – including:
London, Croydon, Dartford, Hayes, Epsom, Watford, St Albans, High Wycombe, Maidenhead, Aldershot, Crawley, Tunbridge, Maidstone, Basildon, Southend-on-Sea, Chelmsford, Cheshunt, Hemel Hempstead, Aylesbury, Oxford, Reading, Brighton, Milton Keynes, Luton, Salisbury, Guildford, Canterbury, Northampton, Cambridge and Colchester..
---
---
More…
What is the right time to sell my van? It is a personal choice, but there can be good times and bad ones when you decide to part ways with the trusty vehicle you've got for so long. There are so many factors that impact when you should sell my van and take advantage of the opportunity to get the most out of your sale.
One factor that you really need to consider is the condition of your van. You want to ensure that the price you get is fair enough for the vehicle, so if it looks shabby and beaten up then there is no reason to think that it will sell. Take care of your car before you put it up on the open market, so that it can look as good as possible.
The mileage of the vehicle also plays a role in how you will be selling it. If it is older than a few years, then it is probably time to sell. When you buy a van, you will be able to drive it around for a while and see how much mileage you get out of it, so think about that when determining the value of your vehicle. Just make sure that the older you buy your vehicle, the more you will pay for it.
Also consider the size of your vehicle when determining the right time to sell. For example, if you have a small van that you have used only a few times, then it may not be worth the hassle of selling it when you could use it to drive to work or go for the weekend.
Another thing to consider is the style of your vehicle. You may have one that is too big for your home and it may be better to sell it off.
Other factors to consider include the owner's history with the vehicle's value. This is especially important if you have purchased a vehicle through the dealership, since they will have a vested interest in keeping you happy. Make sure that you check up on your vehicle's history so that you know whether it has been stolen or vandalized before you start the process of selling it off to make sure that the buyer will be satisfied with what they will get for their money.
When you decide that it is time to give your vehicle up, you will get quotes from a number of companies. It is a good idea to shop around so that you can find a good deal that you will be happy with, since you will have done your homework to make sure that you are not paying too much for your vehicle.
It is also a good idea to make a list of questions that you will ask the company you are thinking of hiring. Make sure you make them as realistic as possible, so that you can compare the costs and know exactly what they will charge.
Make sure you tell them exactly what you want to get from the sale. This will help them determine what your vehicle is worth in order to get the best deal for you.
Once you have found a company that you feel comfortable with, you can get started. They will do everything from cleaning out the vehicle to insuring it, but once you have everything ready, they will be willing to offer you the best price possible.
As soon as they give you the best quote, you can get your vehicle up and running. Just make sure that you are careful and that you get the insurance in place that you want. so that you do not have to take it back in the future.
By following these tips, you will be able to get the right company to help you sell my van for more money than you think you should. If you have any doubts, get a second opinion from an expert who knows the ins and outs of the industry.
Where we buy our cars and vans