Scrap your van in Harlow
---
Do you want to scrap your van today?
We turn vans instantly into cash – helping people upgrade their van, pay urgent bills, save for a family holiday, or even just go on a shopping spree …whatever the reason, we give the best prices and deliver the cash, fast!
We buy all kinds of vehicle

Are you thinking – I need to scrap my van in Harlow?
---
Don't pay them to take it away… we'll collect it and pay you!
Sell or Scrap my Car can help you turn your van into cash – getting money to you quickly, to help you sort an urgent bill, or pay for a family holiday, or simply raise some cash for a van that you no longer want. We can take the stress of selling your van away.
We are proud to say that our customers are normally really happy with the prices and services we have to offer (with 4.9 out of 5 stars on Google). This is because we really do care about getting you the right price – and if you're not happy with what we're offering there is absolutely no-obligation.
Our valuations are based on the condition of the vans that come in to us – so while we do buy vans that are pristine, we also buy vans that are a little older or in need of some work, and we even buy some vans that might only be used for spares. So whatever the condition, make an enquiry today! If you need the money today, complete the form here (adding as much detail, and photos if possible) so that we can send you a price that reflects the condition of your van. The more information we have, the faster we can get a price to you, and the faster we can arrange for a pickup and money to be sent to you.
---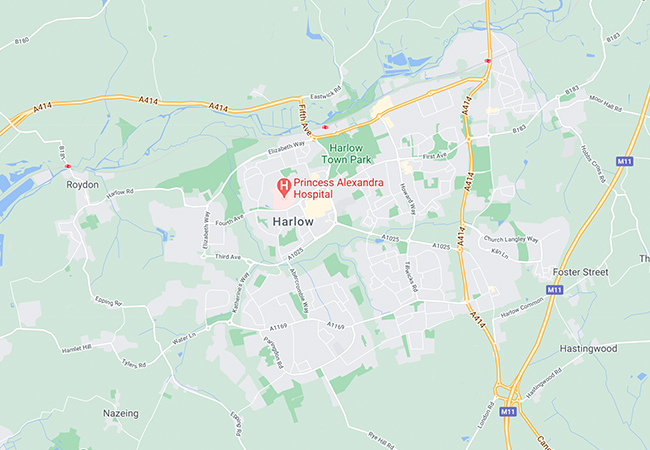 We cover all areas in and around Harlow – including:
Roydon, Nazeing, Hastingwood, Threshers Bush, Magdalen Laver, Matching Tye, Lower Sheering, High Wych, Gliston Park, Hunsdon and Sawbridgeworth.
---
---
More…
Sell Or Scrap My Van is a great resource for people who want to get rid of their used van and get the extra money they need. Whether you are looking to sell your used van because it is about to break down or you just want to save up for something nice, you will find that this site will help you in many ways. With a simple search, you can find an answer to any question you have, including how to sell or scrap my van fast and easy.
Selling or scrap my van is easier than you might think! The first step is to figure out what type of vehicle you need to sell. Take a look at the details of your vehicle to determine what kind of vehicle you need to sell or scrap my van quickly. There are so many options that you can choose from, but this is a list of some of the popular options:
If you want a car for sale, but you have a lot of room, you might consider buying a used car or renting a car. If you rent a car, you will have to pay the monthly rental fee, which is usually less than the cost of a new car.
If you are looking for a used car, you may want to buy a used car from someone else who has a car that needs a little bit of repair or who wants a used car with some repairs. You will also have to pay the expenses of transportation, but that is usually much less than it is to buy a new car. This option can be great if you have a little extra time.
If you are looking for some extra money, you may want to consider the option of buying a used or reconditioned car from a company such as Harlow's. Harlow's can usually get you some of the most affordable cars and it is much more likely that you will get good service.
A place such as Harlow's can often provide you with all of the needed information and resources you will need to do your research on any type of car you are interested in purchasing. From cars, vans, SUV's and RVs, Harlow's has all the information you will need to make an informed decision.
If you are looking for more advice on getting rid of your used van, you can use the help of a company such as Harlow's or even a local dealership. However, you may find that you are charged a high deductible for selling a car from them, so you may want to look for other options.
If you cannot find any companies that will help with your situation, then you may want to contact Harlow directly. They will help you get the information you need to sell or scrap my van and give you tips on how you can get the most money for your vehicle.
Selling your Scuttle My Van is not the easiest thing in the world. If you want to be successful, you will have to devote plenty of time to searching around. There are some things you can do to ensure you have a good chance at selling your van.
First, make sure you look for a seller that will offer you a fair price. You will want to be able to pay close to the price you paid for your vehicle to maximize your profit.
Second, be sure to have enough room for the vehicle. If you buy a van online and put it into storage, then you will not be able to drive it out on a public highway and let it get seen by many people.
Last, you will want to take time to look for the right kind of seller who will give you the best possible price. When you find that person, you can move forward and sell your Scuttle My Van.
Where we buy our cars and vans