Are you thinking – I need to scrap my van?
Don't pay them to take it away… we'll collect it and pay you!
Sell or Scrap my Car can help you turn your van into cash – getting money to you quickly, to help you sort an urgent bill, or pay for a family holiday, or simply raise some cash for a van that you no longer want. We can take the stress of selling your van away.
We are proud to say that our customers are normally really happy with the prices and services we have to offer (with 4.9 out of 5 stars on Google). This is because we really do care about getting you the right price – and if you're not happy with what we're offering there is absolutely no-obligation.
Our valuations are based on the condition of the vans that come in to us – so while we do buy vans that are pristine, we also buy vans that are a little older or in need of some work, and we even buy some vans that might only be used for spares. So whatever the condition, make an enquiry today! If you need the money today, complete the form here (adding as much detail, and photos if possible) so that we can send you a price that reflects the condition of your van. The more information we have, the faster we can get a price to you, and the faster we can arrange for a pickup and money to be sent to you.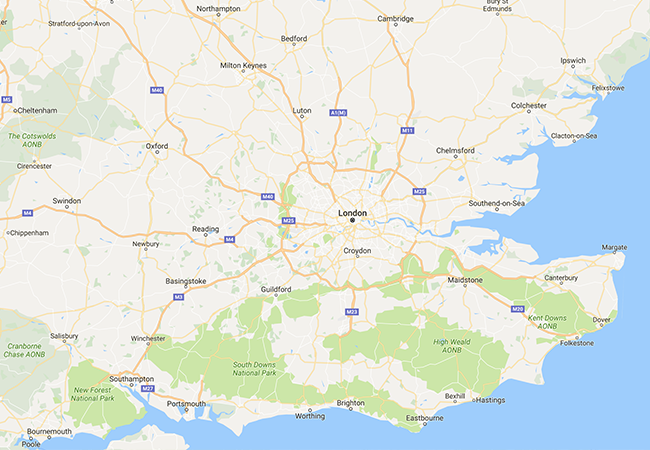 We cover all areas shown on the map above – including: London, Croydon, Dartford, Hayes, Epsom, Watford, St Albans, High Wycombe, Maidenhead, Aldershot, Crawley, Tunbridge, Maidstone, Basildon, Southend-on-Sea, Chelmsford, Cheshunt, Hemel Hempstead, Aylesbury, Oxford, Reading, Brighton, Milton Keynes, Luton, Salisbury, Guildford, Canterbury, Northampton, Cambridge and Colchester.
Why Choose Sell or Scrap My Car?
We Don't Discriminate – We love everything that has four wheels and with a steering wheel, and in any condition. So we will be more than happy to buy them from you!
No More Paperwork – The process of salvaging or scrapping a van can be a long and tedious one. We save our clients time and money when it comes to transporting and processing paperwork, legally and with the reward of extra cash!
The Best Prices – We have our own recovery vehicles (allowing us to keep haulage costs down) and work with partners who will scrap or repair your vehicle. So we get the best prices and we pass those on to our clients.
Simple Collection Process – Our company has been around for many years now, which means that we have the connection, manpower, and equipment to execute collection in fast and timely manner.
Quick Payment – Once an offer has been agreed, we begin processing the payment for you. This means that you often get your cash on the same day (unlike other similar businesses, where payments can sometimes be delayed for weeks).
Unique Eco-Friendly Service – Unlike many companies that collect vans, our objective is a noble one. We ensure minimal waste from every van we collect! We partner with van manufacturers that need parts from your old van, while components that cannot be recycled, are disposed of legally and to the highest possible standards.
Extended Working Hours – We understand that it's hard to process selling or scrapping your van on the weekdays. If you have a busy schedule, we can adjust to your availability. We even work during weekends!
Great Customer Support – Apart from collecting your van, we will make sure that other paperwork and activities associated with van scrapping are taken care of. We run the paperwork through DVLA so they can issue the correct documents.
You won't regret scrapping your old van with us!
We buy all makes of vehicle!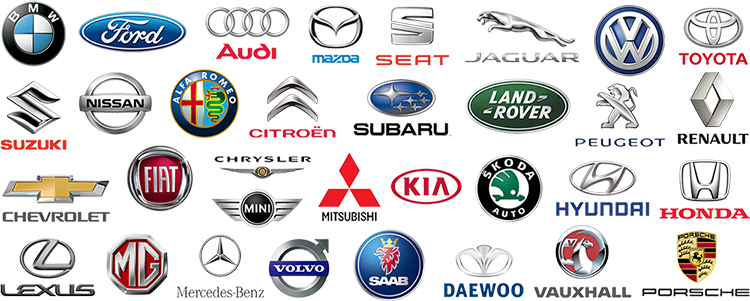 More…
Sell or Scrap my Car is a great website to check out if you need to get a quote to scrap a van. If you do not have a van of your own, and you want one, you should look into the website. You will be able to find all types of vans, and they all have a price.
A lot of people use this site when they are looking to rent a van. It is easy to use, but it does have some information that you do not want. It is easy to see how much it will cost to rent the van, as well as where it is located. This means that you can get a lot of information on the type of van that you want to rent.
There is also a calculator that will tell you the price in dollars per day for your van. The prices change monthly, so you can see how much the price will be before the season starts. Another great thing about this site is that you will be able to find how long it will take to rent the van for. This is very helpful for people who are looking to rent their van during the season.
This is a great tool to use if you are going to be using the van during the season. You will be able to get a price estimate for the season, and you will be able to rent it while it is still being used.
You will be able to look at the price of the van as well. You will be able to see the total cost of the vehicle, including gas and all of the extra fees. You will be able to compare this to the price you would pay for a different van.
You will be able to see the prices for the van based on the size. This will give you a general idea of the cost of renting the van for the duration of the season. You can use this as a guide when you are looking at prices for different models of vans, so that you know what you can expect to pay.
You can get a lot of information from this site. If you need to get a price for the van rental, you can get it online. You can also get all of the information on the van. From there, you will be able to find out where to get more information and details on the vehicle, so that you know the value of it and how to get a lower rate.
This is a great resource to use if you need to get a van rental. You will be able to find all types of vans, and they all have a price. If you need a van for the season, you will be able to find it easily, and quickly.
You will be able to get the best rates if you are willing to do some comparison shopping. You will be able to get an online quote, and then contact them to get more information. If you are willing to get information, then this is a great resource to use. It will save you time and money if you are willing to get the information that you need.
You will be able to get a van quickly. If you want to get your van quickly, you will want to make sure that you use this site. in order to get the information you need. The more information that you have, the better your chance is of getting the best deal.
Find the lowest price quickly is important if you want to get the best deal possible. The more time and money you have to spend, the better the deal you will get. If you want to rent the van right away, you can do this by using this site.
You will be able to find the lowest possible price if you are willing to shop around. You will be able to get the lowest price with just a few minutes of shopping around.