Sell my car in Romford
---
Do you want to sell your car today?
We turn cars instantly into cash – helping people upgrade their car, pay urgent bills, save for a family holiday, or even just go on a shopping spree …whatever the reason, we give the best prices and deliver the cash, fast!
We buy all kinds of vehicle

Are you thinking – I need to sell my car in Romford?
---
…it doesn't need to be a challenge!
We can help you turn your car instantly into cash, so you can upgrade to something better, or pay an urgent bill, or pay for a family holiday, or even just raise some money and go on a shopping spree. It's up to you how you spend it, but let us help you get your money, fast!
We aim to give everyone the very best price possible for their cars, and do our best to get the car picked up and the money sent on the very same day. We are really proud to say that we have received many great reviews from happy customers on Google, for whom we've been able to make that happen.
Some older cars are very much sought after, so while we do like to buy cars that are absolutely perfect, we are willing to buy an older car that needs some work too. All you need to do is give us all the details we need to provide an accurate price (explain any defects and provide some photos if possible). Complete the online form on this page and our assessors will quickly get a price back to you. To help us to do this, please provide as much detail as possible about the condition of your car (including photos if possible).
---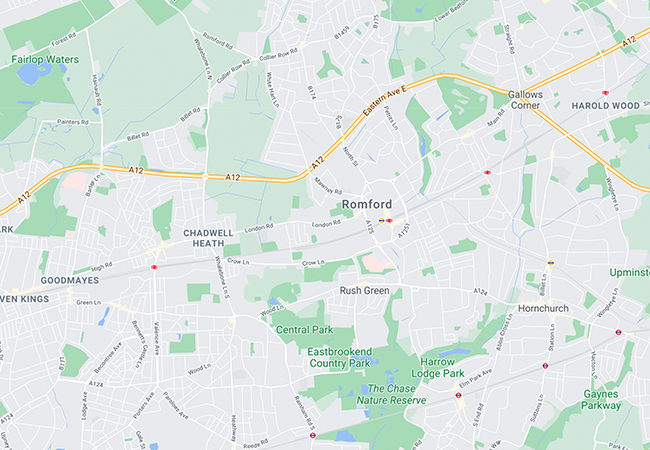 We cover all areas in and around Romford – including:
Rush Green, Hornchurch, Upminster, Dagenham, Ilford, Rainham, North Ockendon, South Ockendon, Gallows Corner and Little Heath.
---
---
More…
There are many ways to sell my car but selling my car online is the fastest and easiest way to sell a vehicle. This can be very convenient for those who have cars and who want to sell their car quick. You have several options when you sell a car online, some of which can make you lose money while others can get you rich.
You have to consider your options carefully when you choose to sell your car this way. These are some tips to help you find the best way to sell my car online.
Most of the online companies that you can sell my car with sell cars for the same reason that you would sell your car-to get rid of it fast. The only difference is that these companies usually pay you less than the market value. They also have high commissions and you will only be paid if you sell your car within a specific period.
Selling my car through a broker can be very profitable because they know how to sell cars and they can arrange a deal between you and the buyer. However, they can charge you a higher fee for the service.
You can set up your own terms with any of these companies that will allow you to sell your car at a lower price and still get a high commission. These companies are usually much less expensive to use than the ones that you can buy your car from.
Your best option if you want to sell my car online is to use the site CarGuru. This site has all the information you need to sell my car online with a bit of time and a bit of research.
If you are thinking of doing it yourself, you should do a little research before you start your website. There are a lot of people who have had bad experiences with these sites so it is important that you are aware of all of your options.
Once you find the right company, you will be able to sell my car without having to worry about the quality or the condition of your vehicle. The good thing about CarGuru is that it allows you to get a car for just pennies on the dollar when you sell my car online. This means that you could be selling your car in two weeks for twice what it is worth.
The great service that you get with this site is one of the reasons that many people choose to sell their car through this company. Not only will you receive a very nice commission for your sale, but you will also receive a variety of different benefits to help you with your process as well.
When you sell my car online, you will be able to go to a secure website and enter all of your information. This includes your name, your address, a description of your car, the make and year of the car, and what you plan on selling it for. Then you will have all the tools you need to make sure your car sells fast.
These tools will allow you to get an idea of the type of competition in your area and how much the prices are for the cars that are listed in your area. They also give you a listing of all of the major newspapers for sale in your area.
You will also have the ability to get all of this information in your email and never worry about driving all over town looking for ads. The software that the site offers is easy to use and gives you instant updates. In addition to getting this information, you will also be able to sell my car using Craigslist and eBay.
The website also lets you get access to a lot of other free services that will help you sell my car online. It will allow you to sell my car with ease and you will not have to worry about making a sales letter, taking photos, or spending money on ad placement.
Where we buy our cars and vans