Sell your van in Harlow
---
Do you want to sell your van today?
We turn vans instantly into cash – helping people upgrade their van, pay urgent bills, save for a family holiday, or even just go on a shopping spree …whatever the reason, we give the best prices and deliver the cash, fast!
We buy all kinds of vehicle

Are you thinking – I need to sell my van in Harlow?
---
…it doesn't need to be a challenge!
Typically our customers need to sell their vans for many reasons, whether it's to pay off a debt, or upgrade to another van, or just because they don't use their vehicle any more. Whatever the reason, Sell or Scrap my Car has helped many people turn their vans into cash.
Our aim at Sell or Scrap my Car is to help you get the right price for your van. Not only have we been doing this for many years, but we've got some amazing reviews from our many happy customers as a testament (4.9 out of 5 on Google) …so you know you're in good hands with us.
Our valuations are based on the condition of the vans that come in to us – so while we do buy vans that are pristine, we also buy vans that are a little older or in need of some work, and we even buy some vans that might only be used for spares. So whatever the condition, make an enquiry today! If you need the money today, complete the form here (adding as much detail, and photos if possible) so that we can send you a price that reflects the condition of your van. The more information we have, the faster we can get a price to you, and the faster we can arrange for a pickup and money to be sent to you.
---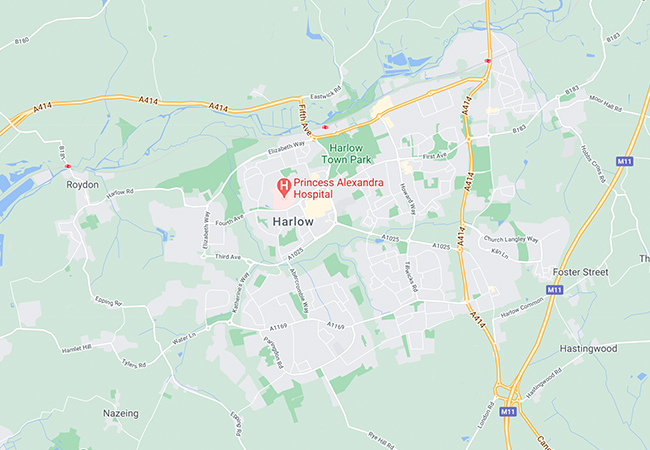 We cover all areas in and around Harlow – including:
Roydon, Nazeing, Hastingwood, Threshers Bush, Magdalen Laver, Matching Tye, Lower Sheering, High Wych, Gliston Park, Hunsdon and Sawbridgeworth.
---
---
More…
If you are looking to sell my van, what would make the best time for you to do so? It is a personal decision, but when it comes time to sell my van, there are certainly some good and bad times. There are also several other factors that affect whether or not you should sell my van; from its condition to its current needs, and many others.
The first question is whether or not my van is really worth selling. I've personally looked through several of my old vans and found many to be far less in need of repairs than I'd thought. However, I can't say that every vehicle I have looked at was actually as poor-looking as it first appeared to be. There were also a few that had minor damage, which I was willing to take for the price that the seller was willing to offer.
Next, I thought about my current needs. Did I need to replace certain parts? Was my van running out of fuel more often than not? Was I interested in changing my van's paint to a different color?
I also considered the location of my van. Did I have enough room for my van to park, or would I need to move my van into another location? Is my van situated in a nice neighborhood? Are the streets in my area clean? How easy is it to find people to buy my van?
Now, there are other considerations that could influence whether or not I should sell my van; such as the amount of money I'd be getting from the transaction, the cost of having the van looked over by a professional, and what my options were in terms of vehicles for sale. All of these factors are important for you to consider when selling my van.
Once I had determined that it was the right time to sell my van, I began to do my research. By doing my research, I was able to come up with a list of items that were important to me; things like whether or not I wanted a new engine, what my current needs were, and the condition of my vehicle in general.
When it came time to sell my van, I contacted several dealers who could potentially get me an appropriate price for my van. I also discussed my options with a professional who could help me determine the best time for me to sell my van. Since each situation is unique, it will be important to consult your own local dealership, or any company that offers a van buying service.
Finally, I made the final decision to sell my van after consulting with both a buyer and a seller. I found a great deal and sold my van after a short period of time. I highly recommend that you consider the following tips before making the decision to sell my van:
The first thing you should decide is whether you want to sell my van at all. If you decide that you don't, it will be difficult to sell my van because most people do not want to sell their used vehicles. However, if you are looking to sell my van as a means of making a profit, I highly suggest you sell my van.
Next, you should determine how much your vehicle is worth. This can help you figure out the value of your vehicle before you start your research. You can use an online site to search for cars that you want to buy.
Your research can give you a list of the places that may be good places to buy your vehicle. In addition, you can use a web search engine to find a listing for your vehicle. There are many places where you can search for vans for sale, and some may require you to make payment in advance.
After your research, it is important to find a buyer who you feel you can work well with. Once you have found a buyer, your buyer will probably want to pay you money up front in order to close the deal. Make sure that you make the deal as soon as possible after you make contact with the potential buyer.
Where we buy our cars and vans