Sell my car in Harlow
---
Do you want to sell your car today?
We turn cars instantly into cash – helping people upgrade their car, pay urgent bills, save for a family holiday, or even just go on a shopping spree …whatever the reason, we give the best prices and deliver the cash, fast!
We buy all kinds of vehicle

Are you thinking – I need to sell my car in Harlow?
---
…it doesn't need to be a challenge!
We can help you turn your car instantly into cash, so you can upgrade to something better, or pay an urgent bill, or pay for a family holiday, or even just raise some money and go on a shopping spree. It's up to you how you spend it, but let us help you get your money, fast!
We aim to give everyone the very best price possible for their cars, and do our best to get the car picked up and the money sent on the very same day. We are really proud to say that we have received many great reviews from happy customers on Google, for whom we've been able to make that happen.
Some older cars are very much sought after, so while we do like to buy cars that are absolutely perfect, we are willing to buy an older car that needs some work too. All you need to do is give us all the details we need to provide an accurate price (explain any defects and provide some photos if possible). Complete the online form on this page and our assessors will quickly get a price back to you. To help us to do this, please provide as much detail as possible about the condition of your car (including photos if possible).
---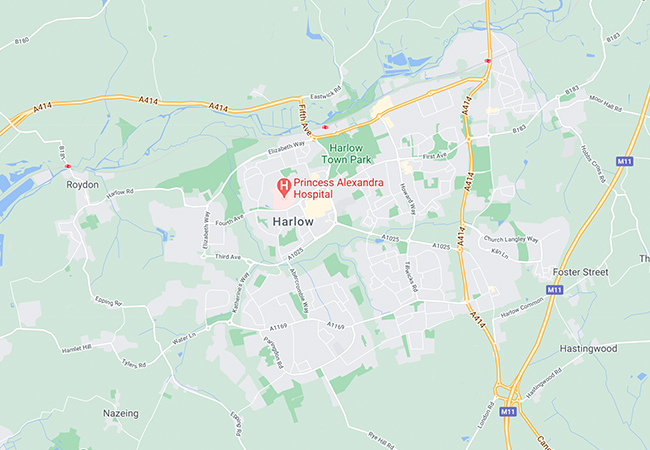 We cover all areas in and around Harlow – including:
Roydon, Nazeing, Hastingwood, Threshers Bush, Magdalen Laver, Matching Tye, Lower Sheering, High Wych, Gliston Park, Hunsdon and Sawbridgeworth.
---
---
More…
A quick and easy, cash-for-cars, "as is" process! Sell my car to Cash Car Buyers, and get paid immediately!
Cash Car Buyers is a cash-for-cars, "as is" policy. So, sell my old car as is, in its "as-is" condition, and make the money instantly! Cash Car Buyers has been helping consumers like you, like me, get cash for the car of your dreams at cash-for-cars prices!
How does this work? Sell my car to Cash Car Buyers and let them do all the work – and you get paid!
You don't have to take out a loan to buy a great new car. With Cash Car Buyers, we do the work, so you don't need to. And, it's easy and fast! The process is easy and fast – you sell my car to them and get paid!
If you're not comfortable selling an old car yourself, you can hire a buyer to sell my car for you. But, that's another story. But, Cash Car Buyers only buys "as is" vehicles, so your old car goes straight back to your driveway and never makes it out of your garage!
No matter how old your car is, there's probably someone out there who'd like to buy it. Cash Car Buyers knows this, and so they help you find buyers who are willing to buy your old car, regardless of how old it is. It's fast, convenient and hassle-free!
Cash Car Buyers' buyers are committed to helping people sell their old cars – just like you. They know that people don't want to keep cars that are past their prime. So, they buy your old car and sell it for fast cash!
So, if you've been thinking about selling your old car, but don't know where to start – try Cash Car Buyers. Now's the time to take advantage of your old car.
Cash Car Buyers will work with you to find a buyer for your old car, without you having to worry about the car being used or torn down! You can use the money from selling my car to get started on your new car.
You'll get a quote, and then your old car will be sent off to a buyer. Your new car will arrive within a few days after your old car, so you won't have to worry about it!
We buy cars for a variety of reasons. Sometimes, we buy our cars as a "trash hauler". This means that we pick up old cars that are in poor or bad shape and turn them into good investments. For example, if you have an old beat up car, we can give it a makeover.
Other times, we buy old cars simply because the cars are "vintage" and so hard to find. The old cars may have been left sitting in storage and haven't been modified in years – or because the cars have sat on the lot too long and have lost their value!
Whatever the reason, when you're buying a car, don't forget to check the VIN (Vehicle Identification Number). That number tells us all we need to know about the car's history.
The VIN tells us whether the vehicle was involved in an accident or was involved in any other sort of repair or problems. If you're selling an old car, we can tell you everything you need to know to make sure the car is in good shape. The VIN is also helpful in helping us to sell a car. if we need to do a vehicle inspection, it can tell us about mechanical problems and other problems, so we know what kind of car you should buy.
Where we buy our cars and vans