Scrap my car in St Albans
---
Do you want to scrap your car today?
We turn cars instantly into cash – helping people upgrade their car, pay urgent bills, save for a family holiday, or even just go on a shopping spree …whatever the reason, we give the best prices and deliver the cash, fast!
We buy all kinds of vehicle

Are you thinking – I need somewhere to scrap my car in St Albans?
---
Don't pay them to take it away… we'll collect it and pay you!
Sell or Scrap my Car can help you turn your car into cash – getting money to you quickly, to help you sort an urgent bill, or pay for a family holiday, or simply raise some cash for a car that you no longer want. We can take the stress of selling your car away.
Our aim at Sell or Scrap my Car is to help you get the right price for your car. Not only have we been doing this for many years, but we've got some amazing reviews from our many happy customers as a testament (4.9 out of 5 on Google) …so you know you're in good hands with us.
We welcome cars in all conditions, but ask that we know in advance of any defects so that the money we offer can be as accurate as possible. So please try to let us know if there is anything we should know about before we come to pick the vehicle up. Please fill in the form on this page and we'll make our assessment (don't forget to include photos that might help us in our decision). We will endeavour to get back to you quickly with a price, and if we can pick up the vehicle the same day, we will make sure you are paid the same day too!
---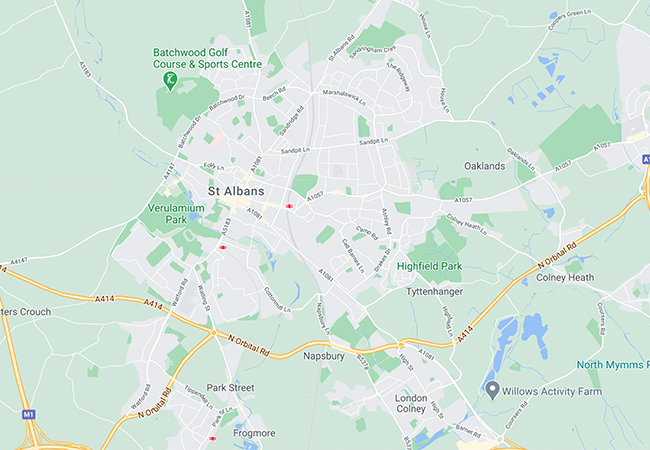 We cover all areas in and around St Albans – including:
Oaklands, Tyttenhanger, Napsbury, London Colney, Pooters Crouch, Sandridge, Childwickbury, Chiswell Green, How Wood, Cottonmill, Batchwood Jersey Farm and Fleetville.
---
---
More…
There are a number of different good reasons why people choose to scrap their car that they own at any garage or private seller. Maybe the car is damaged, it may be poorly maintained and you may have just been offered way too much for the car to be able to be fixed.
When you are looking at buying a car in St Albans, then there are a number of things that you should consider before you choose to buy your new car from them. First of all, you need to make sure that you will be getting the right service and a good price for your new car. There are many other options for getting a good deal on your car and if you want to keep the old car then you could just sell it to them.
There are several reasons why people choose to buy cars in St Albans. One of these reasons is that the quality of the cars is much better than anywhere else. If you want to get some great deals then you can get a great deal on your new car if you choose to buy a car from this garage. They also work out very well if you want to keep your old car, because they will be able to help you find a buyer for the old car.
Another reason why people choose to buy in this area is because there is a lot of variety when it comes to cars. This means that you can really find one that suits your needs. If you are looking for a good deal then you should definitely check out the different options that are available to you. However, if you are looking for a good bargain then you need to make sure that you look around in the local newspaper.
There are different garage options available to you so you can compare the prices and services that are available. When you compare the prices of the cars then you can see if the prices are on the same level. If the prices are on the same level then you can go with the one that you think is going to offer you the best price for your car.
The different garages that are available in St Albans are able to offer a variety of different deals. You may be able to find some good bargains here, but you may also find that there are some very expensive options as well.
You should always take the time to think about whether you want to keep your car or sell it, as this will influence what you end up paying for the car. There are many options available to you if you want to sell a car at the garage, such as letting it be used as a trade-in or simply selling it for cash.
It is always a good idea to get a few quotes to see how much you are actually going to pay for your new car. If you think that you can get away with selling your car for more then you may be able to get a bargain.
Take the time to read the local newspaper and try to find the deals that are being offered by local garages. Try to find out what the minimum requirements are for the different types of car that they are offering and see if they have them.
It is a good idea to get several quotes before you make any final decisions. This way you can ensure that you are getting a good price for your car. When you do this you are likely to find that you will be able to get a better deal than you would otherwise.
It is always a good idea to keep a close eye on the local newspaper and see what is on offer at a particular car auction. If you see something that you like then you may want to get your hands on it to see what it looks like before you buy it.
Where we buy our cars and vans