Are you thinking – I need to scrap my car?
Don't pay them to take it away… we'll collect it and pay you!
There are many reasons why you might need to sell your car – maybe you're upgrading, or need money to take on holiday, or have a debt you want to pay, or just find you don't need your car any more. Whatever your reason, Sell or Scrap my Car can help you.
Our aim at Sell or Scrap my Car is to help you get the right price for your car. Not only have we been doing this for many years, but we've got some amazing reviews from our many happy customers as a testament (4.9 out of 5 on Google) …so you know you're in good hands with us.
We welcome cars in all conditions, but ask that we know in advance of any defects so that the money we offer can be as accurate as possible. So please try to let us know if there is anything we should know about before we come to pick the vehicle up. Please fill in the form on this page and we'll make our assessment (don't forget to include photos that might help us in our decision). We will endeavour to get back to you quickly with a price, and if we can pick up the vehicle the same day, we will make sure you are paid the same day too!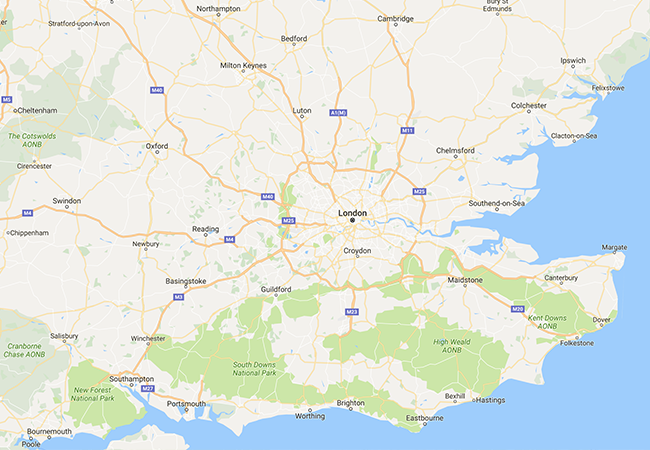 We cover all areas shown on the map above – including: London, Croydon, Dartford, Hayes, Epsom, Watford, St Albans, High Wycombe, Maidenhead, Aldershot, Crawley, Tunbridge, Maidstone, Basildon, Southend-on-Sea, Chelmsford, Cheshunt, Hemel Hempstead, Aylesbury, Oxford, Reading, Brighton, Milton Keynes, Luton, Salisbury, Guildford, Canterbury, Northampton, Cambridge and Colchester.
Why Choose Sell or Scrap My Car?
We Don't Discriminate – We love everything and anything that has four wheels and with a steering wheel. Whether you own an ageing sedan from the 1970's, or a big car that is on the verge of falling apart, we will be more than happy to collect them from your home!
No More Paperwork – The process of salvaging and scrapping a car can be a long and tedious process. We save our clients time and money when it comes to transporting and processing paperwork. If you want to get rid of your car legally and with the reward of extra cash, this is where we come in!
The Best Prices – Our focus is to give excellent cash for scrap cars deals to our clients – and we make that possible by having the equipment needed to transport scrap vehicles, and by working in partnership with scrap metal buyers (so we get the best prices and pass them on to our clients).
Simple Collection Process – Our company has been around for many years now, which means that we have the connection, manpower, and equipment to execute collection in fast and timely manner.
Quick Payment – Once a deal has been agreed upon by our company and clients, we then proceed to processing the payment for you! This means that you can get your cash upon collection of the car. Unlike other companies that offer similar scrap my car service, we pay quickly and never delay payment for clients for many weeks.
Keeping It Legal – Our service is for vehicle owners who need to scrap old, non-functional vehicles that are still in their possession. We deal with authorised treatment facilities and scrap car merchants, so you know that your car will be disposed safely and converted into useful components used in new cars.
Unique Eco-Friendly Service – Unlike majority of companies that collect old cars from clients, our objective is a noble one – to ensure minimal waste from the car we collect! For old cars that can still be salvaged, we partner with car manufacturers that need your old car, while scrapped cars and components that cannot be recycled, are disposed of according to the highest possible standards.
Extended Working Hours – We understand that it's hard to process scrapping your car on the weekdays. If you have a busy schedule, we can adjust to your availability. We even work during weekends, just to make sure that your torn car will be out of your hair before a new week starts yet again!
Great Customer Support – Apart from collecting your scrap car, we will make sure that other paperwork and activities associated with car scrapping are taken care of. While you stay at the comfort of your home, we will run paperwork through DVLA so they can issue documents proving your old car had been disposed properly. We are also responsible for the delivery of the Certificate of Destruction to our clients. Usually, we send these important document back to the clients by snail mail or emails for faster delivery.
You won't regret scrapping your old car with us!
We buy all makes of vehicle!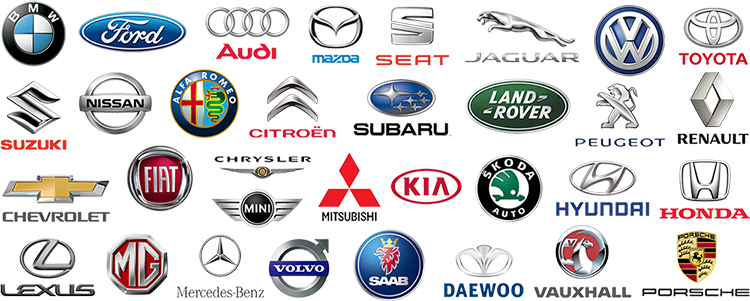 More…
Have you ever been stopped by the cops for driving without insurance or license? Did you give them all your information like your license number, license plate number, make and model of your car, etc? The officer who questioned you asked you if you wanted to have your car towed from the street, if you wanted to have your car locked up or if you wanted to pay a fine.
If you answered yes to any of these questions, you can say that you have "Scrap My Car." When you are pulled over for this offense, you will be given a notice of violation from the local police station which states, in part, "The vehicle that you have is identified as your auto on your car insurance policy as well as on the insurance card and registration.
Therefore, you have been notified by the police department that you have been caught driving uninsured. Now all you need to do is figure out what to do.
Most people don't know how to get their cars back. If your car has been totaled, most cities will not help you. You can also have your car impounded. If you've been convicted of a crime, you may have a hard time getting your car back.
One way to avoid dealing with all of these problems is to drive your car to a garage where they will either sell it to someone who wants it or give you credit for driving it to a dealership so that you can sell your car there. If you are still able to drive the car back, you have to give the insurance company the car identification number.
You can also decide to have the car auctioned off. There are a lot of people who try this method because they think it's a great idea. However, it can be very expensive, since you will have to pay for the parking fee of the auction house, plus insurance and fees, among other things. Also, if you fail to pay the car auction off, then you may be stuck with it.
Finally, you can also go online and search for a "For Sale by Owner" site where you can buy your car. This is an affordable and convenient way to get a car and can even pay a reasonable amount for it.
You can keep your car with you and sell it to someone else, or you can try to sell it to a private buyer. In any event, make sure that the person you choose will buy the car at the price you want. and not just take it from you.
Many people like to restore an old car or make it look better than it did the first time around. There are many ways to do this. You can paint, repaint, or repair the body. Many people like to buy cars and make them look good on a used vehicle, and then resell them on an auction site.
There are other options as well, and I would encourage you to explore them if you haven't thought of them. You can purchase the car outright from an individual seller, or you can use a company that buys cars from owners. and restores them. Either way, make sure you get an honest appraisal and that the value isn't too much more than the original cost.
There are salvage yards where you can sell your old car. Make sure that the value isn't too high or too low, since the car might be salvaged. This can be a real problem, especially if you don't want to spend a lot of money on repairs. Be sure to ask your insurance company.
It's also important to know that if you don't feel you can pay to restore your car, you can always have it towed to a mechanic so that they can give it a thorough inspection. They will check to see what parts you can get rid of, and determine the condition of the car, which can save you a lot of money on repairs later.