Scrap your van in Enfield
---
Do you want to scrap your van today?
We turn vans instantly into cash – helping people upgrade their van, pay urgent bills, save for a family holiday, or even just go on a shopping spree …whatever the reason, we give the best prices and deliver the cash, fast!
We buy all kinds of vehicle

Are you thinking – I need to scrap my van in Enfield?
---
Don't pay them to take it away… we'll collect it and pay you!
Sell or Scrap my Car can help you turn your van into cash – getting money to you quickly, to help you sort an urgent bill, or pay for a family holiday, or simply raise some cash for a van that you no longer want. We can take the stress of selling your van away.
We are proud to say that our customers are normally really happy with the prices and services we have to offer (with 4.9 out of 5 stars on Google). This is because we really do care about getting you the right price – and if you're not happy with what we're offering there is absolutely no-obligation.
Our valuations are based on the condition of the vans that come in to us – so while we do buy vans that are pristine, we also buy vans that are a little older or in need of some work, and we even buy some vans that might only be used for spares. So whatever the condition, make an enquiry today! If you need the money today, complete the form here (adding as much detail, and photos if possible) so that we can send you a price that reflects the condition of your van. The more information we have, the faster we can get a price to you, and the faster we can arrange for a pickup and money to be sent to you.
---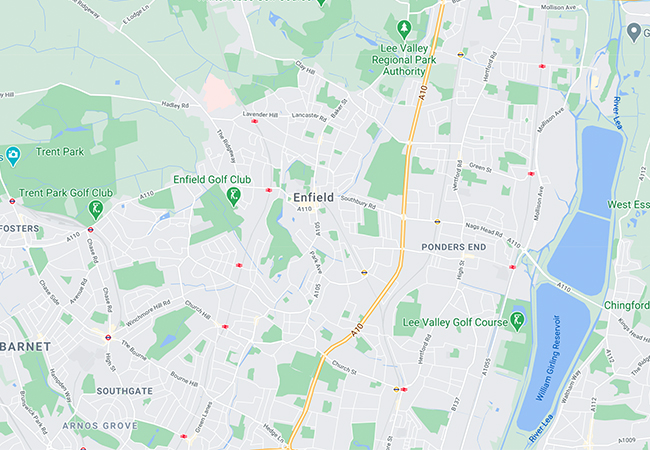 We cover all areas in and around Enfield – including:
Waltham Cross, East Barnet, Palmers Green, Arnos Grove, New Southgate, Bush Hill Park, Chaseside, Brimsdown, Clay Hill and Worlds End.
---
---
More…
If you are reading this article then you are probably wondering how to stop Scrap My Van. I had this very problem myself and wanted to be free from it for good. Scrap My Van is a form of cheating that is happening all over the world and even in my own town. You need to find out what the problem is, and how you can stop it from happening.
It all starts when someone does a search on the internet on a car that they are interested in and hit the 'Find a vehicle with the same make and model as the one they have' or similar. They hit the 'Search' button and find a van with a Scrap My Van sign on it. They then go on to enter their details on the website and submit their details. The website returns them a list of vehicles that are within the range of the van they have searched for. Some of these vans will contain fake Vans that are only going to charge you more money.
This process is called an online search, and when you use these sites it is illegal. Most of these websites will charge a small fee to help you save money, so if you want to avoid spending any money you should get online and find a site that will not charge you any fees.
You must be aware that there are several sites that are run by scammers. These sites will charge you for their service and they will not be able to provide you with any advice on stopping your Scrap My Van. You should avoid these sites altogether and instead go straight to one of the companies that offer to help you.
Once you have found the website that you are going to use, the next step is to look at what these sites have to offer. I found out that they provide free advice that is completely useless. They tell you how to change your license plate, where to sell your scrap metal, how much scrap you should try to get rid of etc. They also tell you which is better to have your van registered as a classic or new one.
You are better off with having your van registered as a brand new one, because this will ensure that you keep the value of the van and the value of the scrap metal that it has accumulated. You will also avoid the fees that the sites charge you for the information that they supply to them. So you are paying someone to make up your mind on your behalf.
I have used online search sites in the past and found out that they are nothing more than scams, and have been used by scammers in the past. I now advise that you do not waste your time using them. Go straight to the companies that offer free advice, because they will give you accurate, useful and accurate advice that you will use to stop Scrap My Van in its tracks.
Remember, you should never use an online search for your problems like this, because it will not be free, and you will end up wasting your time and money. Instead you should go straight to the companies that offer to help you and give you the right advice and save you a lot of money.
It is not cheap to buy a new van, or to get the parts needed for one. Scrap My Van is running into a tough situation, and their income is decreasing due to the increasing costs of fuel, and their increased labor costs. If they could only get rid of the people running these sites, they could actually make some money.
Scrap My Van run on a very tight budget, and are looking to find a way to reduce their expenses. The vans are a huge expense, and without it, they cannot survive. They need more people to work for them. If they could, they would simply hire more people and increase their income.
In the current economic environment, it is becoming a huge problem to try to survive and they can no longer afford to pay their employees. Therefore, they need help.
Where we buy our cars and vans