Sell my car in Welwyn Garden City
---
Do you want to sell your car today?
We turn cars instantly into cash – helping people upgrade their car, pay urgent bills, save for a family holiday, or even just go on a shopping spree …whatever the reason, we give the best prices and deliver the cash, fast!
We buy all kinds of vehicle

Are you thinking – I need to sell my car in Welwyn Garden City?
---
…it doesn't need to be a challenge!
We can help you turn your car instantly into cash, so you can upgrade to something better, or pay an urgent bill, or pay for a family holiday, or even just raise some money and go on a shopping spree. It's up to you how you spend it, but let us help you get your money, fast!
We aim to give everyone the very best price possible for their cars, and do our best to get the car picked up and the money sent on the very same day. We are really proud to say that we have received many great reviews from happy customers on Google, for whom we've been able to make that happen.
Some older cars are very much sought after, so while we do like to buy cars that are absolutely perfect, we are willing to buy an older car that needs some work too. All you need to do is give us all the details we need to provide an accurate price (explain any defects and provide some photos if possible). Complete the online form on this page and our assessors will quickly get a price back to you. To help us to do this, please provide as much detail as possible about the condition of your car (including photos if possible).
---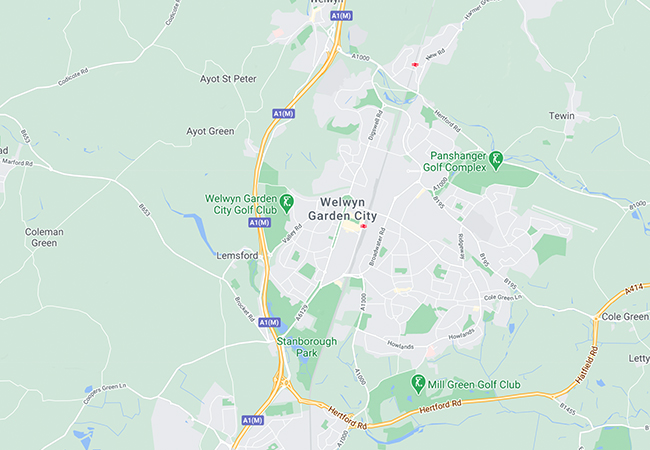 We cover all areas in and around Welwyn Garden City – including:
Hall Grove, Panshanger, Haldens, Lemsford, Hatfield, Essendon, Cole Green, Hertingford, Bayford, Oaklands, Sandridge, Wheathampstead, Welwyn, Bramfield and Waterford.
---
---
More…
Many people dream about having their own car that would fit in with their lifestyle. If you are one of them, then selling your old car can be a very profitable way to get the money you need. It's not as hard as you might think. There are several ways to get the most out of your car sale. So, what are these ways and how do they work?
Cash Cars Buyers – We buy used cars even if their condition is bad. If your old car is still in good condition, you can sell it to us today, right?
Why do we buy these vehicles? It's simply because we can get good discounts, high quality cars for a cheap price and most importantly, fast cash! If your old car needs work, we can take care of the repairs and all that stuff with our cash!
How do we get hold of these cars? It is simple: You just have to go online and enter a search for "Cash Car Buyers"Cash Cars". These are the car buyers we work with. All you need to do is tell us where your car is, how old it is and whether it needs any repairs or not.
Once your old car has been located, you will be contacted by us and will give you a time frame so that we can start looking for your old car for the right person. It could be an elderly friend, family member or maybe someone you know who has a similar vehicle.
Once we find your car, we will inspect the vehicle and check its condition. If there is a problem with it, we will inform you and fix the car or pay you accordingly. We accept different payment methods such as check, cash, money order or wire transfer.
If we cannot find what we are looking for, we will email you asking for more information. Then we will email you back with our decision. If the car is not what we are looking for, we will either refuse your request or return the money you owe us.
Is that it? Yes, it is! It is all you need to know to make a profit on your old car!
There are a few things that we can do with our old car that you might want to consider. These are:
If you want a quick sale of old cars, you can sell your car online. Online car dealerships usually offer a very competitive rate for your car and you can get it there in no time at all. The only disadvantage here is that you won't be able to inspect your car. inspect it yourself before selling it.
Another way that we can sell your car for a great price is through a newspaper classified ad. This will be a great option if you want to get rid of your old car quickly and get the most cash out of it.
Local newspapers often offer advertisements for cars for sale daily. It would also be worth your time and effort to look for ads for local newspapers in your local area.
Local newspapers also advertise cars for sale in other places, like on the radio, in magazines and sometimes on the Internet. You can also try to ask friends or neighbors if they know of any local newspaper ads.
If your old car isn't for sale in a local newspaper, you can always use Craigslist. Craigslist is one of the biggest classified advertising sites in the world and offers listings from people who have their cars for sale at an auction, garage sales, seized cars, government auctions, etc.
You can find listings on cars by state, city or even in your zip code. You just have to key in the make, model and year of the car you're interested in. Auctions like this are a great way to find a nice used car, but you'll need to know how much it's worth.
Now you know three ways you can sell my car fast. You should really think about these options. They are a great way for you to get cash for your old car.
Where we buy our cars and vans