Scrap your van in Loughton
---
Do you want to scrap your van today?
We turn vans instantly into cash – helping people upgrade their van, pay urgent bills, save for a family holiday, or even just go on a shopping spree …whatever the reason, we give the best prices and deliver the cash, fast!
We buy all kinds of vehicle

Are you thinking – I need to scrap my van in Loughton?
---
Don't pay them to take it away… we'll collect it and pay you!
Sell or Scrap my Car can help you turn your van into cash – getting money to you quickly, to help you sort an urgent bill, or pay for a family holiday, or simply raise some cash for a van that you no longer want. We can take the stress of selling your van away.
We are proud to say that our customers are normally really happy with the prices and services we have to offer (with 4.9 out of 5 stars on Google). This is because we really do care about getting you the right price – and if you're not happy with what we're offering there is absolutely no-obligation.
Our valuations are based on the condition of the vans that come in to us – so while we do buy vans that are pristine, we also buy vans that are a little older or in need of some work, and we even buy some vans that might only be used for spares. So whatever the condition, make an enquiry today! If you need the money today, complete the form here (adding as much detail, and photos if possible) so that we can send you a price that reflects the condition of your van. The more information we have, the faster we can get a price to you, and the faster we can arrange for a pickup and money to be sent to you.
---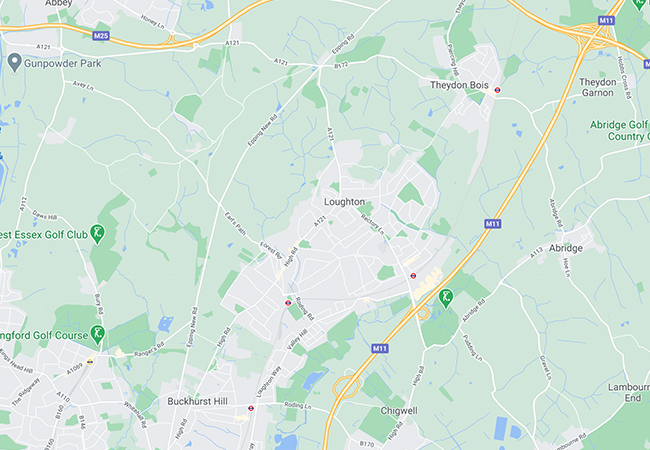 We cover all areas in and around Loughton – including:
Theydon Bois, Chigwell, Theydon Garnon, Theydon Mount, Abridge, Lambourne End, Stapleford Abbotts, Stapleford Tawney and Buckhurst Hill.
---
---
More…
Selling or Scrap my Van can really help you save money on a lot of different things: getting extra money from your vehicle, helping you sort out an emergency bill, or even raise some money for your family holiday. It is also a good way to get rid of your old van and to get the most for your money as possible. Read more about the advantages of selling your scrap van.
When you sell your scrap van to a specialist company, you are likely to receive a price that can be up to 20% lower than your original price. The reason this is the case is because they do the work for free. They will search the market for vehicles in your condition and then work with you to negotiate the best price. If you don't mind letting them take a portion of your vehicle, they may even offer to finance your purchase for you.
Another advantage of selling your scrap van is that it does not need a lot of work before you can sell. You can have your van towed away and have your engine cleaned, and all that's left is a quick sale. This is an excellent way of putting the burden of your vehicle on someone else and letting them take care of it while you are not around to look after it.
A good company in Scotland that deals with scrap vehicles will be able to find vehicles that are in good shape in your area. The company will check them over and let you know whether there are any problems. If they do have any issues with the vehicle they will repair them, usually at no cost to you. This is a great way of avoiding costly repairs on your vehicle.
You may also be able to make special arrangements for your vehicle, such as allowing it to be driven around the country with you if you are moving house. This can be particularly useful if you are moving to a new town, as you will be able to get your vehicle to your new home easily. This could also give you a good chance of getting a better price for the vehicle in the long run, as many scrappers who move around the country sell their scrap vans for a lower price when they are closer to home.
It is also a good idea to consider how you wish to spend the money that you will be saving. It is a good idea to try to think of ways that you won't have to pay the price until the vehicle is sold, so that you will have to pay it off sooner. This way you can always keep the cost down to a minimum. A few options you could think about include taking part of the payment for the vehicle with you when you go to the car auction, getting a vehicle for someone else, selling the vehicle on the scrap market, getting a second hand car to drive yourself, or having a car donated to the charity of your choice.
It is also a good idea to think of whether you can use the vehicle in the future, so you can be sure that it doesn't sit there unused. If you need the vehicle as quickly as possible then you can save by having your scrap van recycled. Just think about the amount of money that could be saved by getting a new car or driving around in a much cleaner car.
The last thing you should do is think of what you can do with the money that you save by having a scrap van recycled. It can help to give you extra money towards the cost of a new car, which is good for people on a budget and those on low income, so that they can buy a new vehicle rather than one that has to be paid off in the short term.
Where we buy our cars and vans