Sell my car in Stevenage
---
Do you want to sell your car today?
We turn cars instantly into cash – helping people upgrade their car, pay urgent bills, save for a family holiday, or even just go on a shopping spree …whatever the reason, we give the best prices and deliver the cash, fast!
We buy all kinds of vehicle

Are you thinking – I need to sell my car in Stevenage?
---
…it doesn't need to be a challenge!
We can help you turn your car instantly into cash, so you can upgrade to something better, or pay an urgent bill, or pay for a family holiday, or even just raise some money and go on a shopping spree. It's up to you how you spend it, but let us help you get your money, fast!
We aim to give everyone the very best price possible for their cars, and do our best to get the car picked up and the money sent on the very same day. We are really proud to say that we have received many great reviews from happy customers on Google, for whom we've been able to make that happen.
Some older cars are very much sought after, so while we do like to buy cars that are absolutely perfect, we are willing to buy an older car that needs some work too. All you need to do is give us all the details we need to provide an accurate price (explain any defects and provide some photos if possible). Complete the online form on this page and our assessors will quickly get a price back to you. To help us to do this, please provide as much detail as possible about the condition of your car (including photos if possible).
---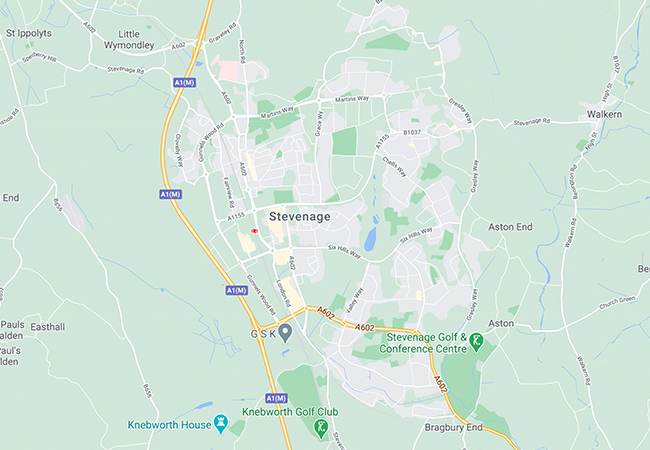 We cover all areas in and around Stevenage – including:
Aston End, Aston, Old Knebworth, Walkern, Benington, Bragbury End, Woolmer Green, Watton at Stone, Codicote, Poynders End, Great Wymondley, Hitchin and Letchworth Garden City.
---
---
More…
The easiest, fastest and hassle free way to sale my car in Cambridgeshire is by buying it new in the area. Cars are available from all major car manufacturers in this area and they are sold at all price points from top price paid to bottom price paid. Some of these cars are sold at very low prices or even below the value.
Buy a car in Hertfordshire, Cambridgeshire and anywhere else in England for cheap – that's a smart way of selling a car. You will get top quality used cars and also great deals on new vehicles if you look around a bit. There are many places to look – but some will offer better deals than others, so be sure to compare the cars before you make a decision.
A quick search on the internet can reveal many cars at a very good price and you could be lucky enough to find one with a top price paid. There is no need to spend time visiting cars yards because there are specialist online companies who specialise in used car sales and have a great selection to suit all budgets. So, just enter the information about the car you want to sell and they will show up some great offers that match the amount of money you want to pay for your car, in any condition.
If you don't want to deal with the hassle of buying a used car in this way you could always use a car dealer. These companies offer a huge range of used vehicles and have a vast choice of both new and used cars in many different makes and models. They will also often have a good range of parts that can be used to repair your car and are very good value for money. So, if you're buying from a dealership you could be saving thousands of pounds.
There is another alternative, but you will have to work a little harder. You could use a private buyer for your car, but they may charge a little more than the dealer would. If this isn't possible then there are still plenty of private sellers who will let you know about cars they have for sale and what they are looking for. If you put in some time searching the internet for private sellers you'll find a number of options and may get lucky.
If you decide to go the private route you should check out the cars on sale in the high street first. You'll find that the cars on sale in the local area are usually priced much higher than those offered online. You could find that buying used cars in the area is a better bargain than buying a new car off the high street. You'll also have the added advantage of seeing all the different makes and models first hand.
Don't forget about taking photographs of your car and of the condition of it. If you can, take lots of photos of it in any position so you can compare it to the pictures on the website.
Selling a car in this way can mean top prices, but it can also mean that you're getting a good bargain as well. You can also find that if you buy your used car from a private seller in this way you may not have to go through the hassle of selling the car yourself, which can save you time and money.
Some people will sell their car and use it as a sort of garage. They have a small space underneath the car where they keep a car until it is needed again, or they may sell it on the Internet or at local traders.
An alternative to selling your old car is to let someone buy it. Sometimes banks and other institutions will buy older vehicles and if you have a decent title, you can get a decent price. However, some people don't have the time to search for good deals like this. And if they do buy it from you, they may not be in a position to fit it out to fit you.
A last resort to sell your car, but perhaps the best way to sell my car is to find a buyer online. If you do so, then you may have to wait a few days for it to be delivered and that's something that isn't an issue if you're selling from your home, but it can take longer if you're shipping from a dealer.
Where we buy our cars and vans