Scrap my car in Harlow
---
Do you want to scrap your car today?
We turn cars instantly into cash – helping people upgrade their car, pay urgent bills, save for a family holiday, or even just go on a shopping spree …whatever the reason, we give the best prices and deliver the cash, fast!
We buy all kinds of vehicle

Are you thinking – I need somewhere to scrap my car in Harlow?
---
Don't pay them to take it away… we'll collect it and pay you!
Sell or Scrap my Car can help you turn your car into cash – getting money to you quickly, to help you sort an urgent bill, or pay for a family holiday, or simply raise some cash for a car that you no longer want. We can take the stress of selling your car away.
Our aim at Sell or Scrap my Car is to help you get the right price for your car. Not only have we been doing this for many years, but we've got some amazing reviews from our many happy customers as a testament (4.9 out of 5 on Google) …so you know you're in good hands with us.
We welcome cars in all conditions, but ask that we know in advance of any defects so that the money we offer can be as accurate as possible. So please try to let us know if there is anything we should know about before we come to pick the vehicle up. Please fill in the form on this page and we'll make our assessment (don't forget to include photos that might help us in our decision). We will endeavour to get back to you quickly with a price, and if we can pick up the vehicle the same day, we will make sure you are paid the same day too!
---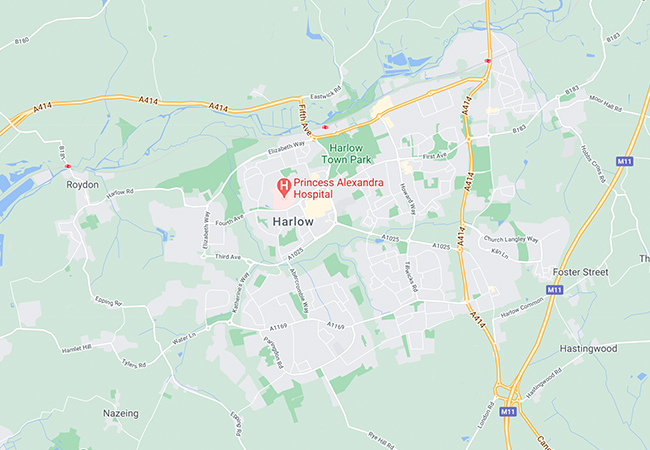 We cover all areas in and around Harlow – including:
Roydon, Nazeing, Hastingwood, Threshers Bush, Magdalen Laver, Matching Tye, Lower Sheering, High Wych, Gliston Park, Hunsdon and Sawbridgeworth.
---
---
More…
If you have a car and trailer junked by a private individual for whatever reason, you might consider having it removed by the professional company called "Scrap My Car". This is a company that can help you get your car and trailer back in no time.
Here are some services that can provide you with: Complete Car and Van Removal Damaged or incomplete? How about broken down? They can give you all the documents you need to handle the road tax and sorn (DVLA) when dealing with damaged and incomplete car and trailer junk.
The "Scrap My Car" staff at Harlow is known worldwide. Their services are known all over the country. The best part about them is that they provide a guarantee of two weeks after they have been received. This means that if the car is not ready at that time, the money is refunded.
The staff at Harlow also uses state-of-the-art equipment, which includes: An aerial cable to connect the tow rope to the truck, and a harness to hold the vehicle in place until they are delivered to the location where you wish to get rid of it. An aerial is also used to pick up and transport the car or trailer to your location, so that there is no need for forklift access, which is required in some cases.
The company at Harlow has a "No Hassle Guarantee". This means that if they do not deliver the car at the agreed time, you will not be liable for anything else. This is very helpful for those who are working on a small budget. However, you must be aware that they have to have the proper papers with them, which means they have to be within their company vehicle, and that they have to be within range of your land line, as well.
A lot of people have a good experience with Harlow and this can be proven by their excellent customer service. They have great contacts and this means that if you want to ask any questions, there is always someone at your service who can answer them, even if it's something as simple as what type of trailer is required. to get it to your location. They also use professional drivers for the delivery and this means that you don't have to worry about someone driving it away while you are away.
Another great thing about this company is that it has a good reputation and their work is backed by a good warranty. If it doesn't turn out right the first time, you can be assured that you can have your money back.
The "Scrap My Car" Company is one of the only companies that offers you a guarantee. It is a lot better than being able to return the car and receive nothing, if it isn't delivered on time or if it needs major repairs. I would definitely recommend "Scrap My Car" to anyone looking for car and trailer removal service. I think that it is the most inexpensive option for car and trailer junk removal out there.
The "Scrap My Car" Company offers a variety of services, which include: car and trailer removal, truck disposal, and dumpster rental. All of these services can be very valuable to someone who wants to get rid of a vehicle or trailer quickly. They are fairly cheap, but still affordable compared to using a flatbed. and have a long waiting time to see results. Even though they are affordable, they are also reliable.
If you are looking for customer service, you should give the "Scrap My Car" Company a chance. I've always heard good things about the company and have found them to be very helpful and reliable. I also love the fact that they offer you a free estimate. even when you don't need one.
If you have a junk or an old car, you should definitely check out some of these great companies. They really do save money and take the hassle out of finding the best method to dispose of it. They will save you a ton of time and make your junk or old car a lot easier to find.
Where we buy our cars and vans