Scrap my car in Hertfordshire
---
Do you want to scrap your car today?
We turn cars instantly into cash – helping people upgrade their car, pay urgent bills, save for a family holiday, or even just go on a shopping spree …whatever the reason, we give the best prices and deliver the cash, fast!
We buy all kinds of vehicle

Are you thinking – I need somewhere to scrap my car in Hertfordshire?
---
Don't pay them to take it away… we'll collect it and pay you!
Sell or Scrap my Car can help you turn your car into cash – getting money to you quickly, to help you sort an urgent bill, or pay for a family holiday, or simply raise some cash for a car that you no longer want. We can take the stress of selling your car away.
Our aim at Sell or Scrap my Car is to help you get the right price for your car. Not only have we been doing this for many years, but we've got some amazing reviews from our many happy customers as a testament (4.9 out of 5 on Google) …so you know you're in good hands with us.
We welcome cars in all conditions, but ask that we know in advance of any defects so that the money we offer can be as accurate as possible. So please try to let us know if there is anything we should know about before we come to pick the vehicle up. Please fill in the form on this page and we'll make our assessment (don't forget to include photos that might help us in our decision). We will endeavour to get back to you quickly with a price, and if we can pick up the vehicle the same day, we will make sure you are paid the same day too!
---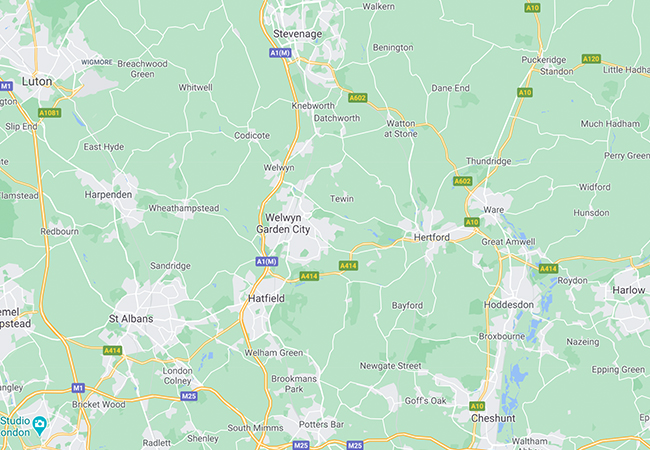 We cover all areas in and around Hertfordshire – including:
London, Hemel Hempstead, Welwyn Garden City, Hatfield, Cheshunt, Stevenage, Aylesbury, Luton, Croydon, Dartford, Hayes, Epsom, Watford, St Albans, High Wycombe and Maidenhead.
---
---
More…
It may sound silly but it's true. How much scrap my car really is worth? Simply enter the number plate and postcode you wish to search for your free scrap my car estimate and we will give you an instant estimate of how much scrap my car is really worth.
If you are looking to sell your car or simply scrap it due to its value then the internet is your best friend. Searching online will not only find the closest local scrap yards, but also many car donation companies. Scrap yards in the UK, also referred to as car yards, are places where vehicles that are either deemed a safety hazard or for reasons such as a breakdown are donated. After the vehicle has been donated, the driver of the vehicle has to leave it in the shop until a suitable buyer comes along.
When your car gets to the donation company, they look through the vehicle to check whether or not it is still in good working order and if not, they may decide to sell the car off. Once this process has been completed, the car will be auctioned off in public auctions. However, if you decide to donate your car to a charity, then the donation company will usually pay you a percentage of the auction price to compensate you for your efforts.
The cost of the car will vary depending on the make, model, year and model of the car. In addition, the condition of the car will also have an effect on the cost. The more original the car the more it will cost. Also, if you are planning on selling the car in the future, there is an increased possibility that it will be sold at a higher price because of the rarity.
If you have any problems with the car or repairs needed, then you can always take it to a specialist car workshop in your local area. They will be able to advise you as to what options are available to fix the car and will also have any spare parts that could be useful.
If you have a spare car that would like to be recycled then an auto recycler will be able to help. They will either come to your home or business premises, pick up your car and then deliver it to a recycling facility. Once the car reaches their facility, the vehicle is sent to a recycling facility where it will undergo a series of tests to see if it can be recycled into another vehicle.
The auto recycler will then assess the car and determine whether or not it will be eligible to be recycled. If it is then they will contact you for further information. If the car isn't eligible for recycling then the auto recycler will either dismantle the car or send it off to a scrapping yard in your local area where it will be crushed and resold to another person.
Some auto recyclers also accept vehicles from various companies, including cars that were donated or cars that are still under factory warranty. The cost of the scrap my car estimate may vary depending on the type of car and the amount of work involved in dismantling it.
Many people choose to sell their old car because it will no longer be running or it has been through so many different ways of misuse. Another reason that people may decide to sell their old car is that they have moved house and need to dispose of the vehicle.
If you have just bought a car that needs some maintenance, it may be in your best interests to leave the car parked in a garage for a few days. However, if you need to dispose of a car quickly then you should consider donating it. You will be able to receive a tax deduction for donating a car that will no longer be in use.
There are lots of companies who offer car donation services to help you with making this decision. In some cases the auto recyclers will actually deliver the car to your location free of charge but this option will depend on the company.
Where we buy our cars and vans