Sell your van in Cheshunt
---
Do you want to sell your van today?
We turn vans instantly into cash – helping people upgrade their van, pay urgent bills, save for a family holiday, or even just go on a shopping spree …whatever the reason, we give the best prices and deliver the cash, fast!
We buy all kinds of vehicle

Are you thinking – I need to sell my van in Cheshunt?
---
…it doesn't need to be a challenge!
Typically our customers need to sell their vans for many reasons, whether it's to pay off a debt, or upgrade to another van, or just because they don't use their vehicle any more. Whatever the reason, Sell or Scrap my Car has helped many people turn their vans into cash.
Our aim at Sell or Scrap my Car is to help you get the right price for your van. Not only have we been doing this for many years, but we've got some amazing reviews from our many happy customers as a testament (4.9 out of 5 on Google) …so you know you're in good hands with us.
Our valuations are based on the condition of the vans that come in to us – so while we do buy vans that are pristine, we also buy vans that are a little older or in need of some work, and we even buy some vans that might only be used for spares. So whatever the condition, make an enquiry today! If you need the money today, complete the form here (adding as much detail, and photos if possible) so that we can send you a price that reflects the condition of your van. The more information we have, the faster we can get a price to you, and the faster we can arrange for a pickup and money to be sent to you.
---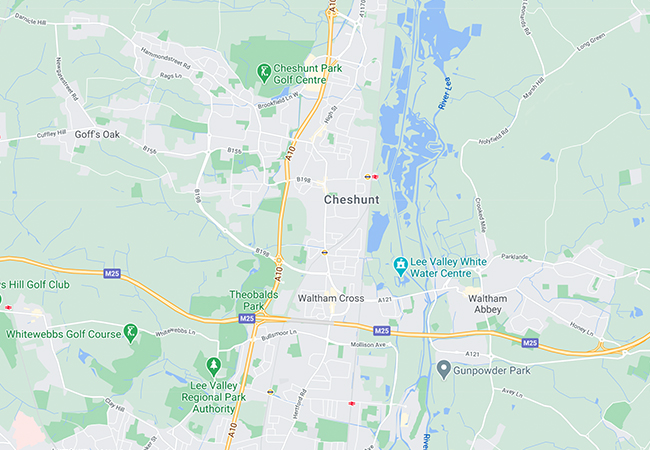 We cover all areas in and around Cheshunt – including:
Waltham Cross, Waltham Abbey, Bullsmoor, Bury Green, Churchgate, Coopers Walk, Turnford, Broxbourne, Fishers Green and Goffs Oak.
---
---
More…
Sell My Van not only pays for the vehicle, but also pays money to those that are trying to sell a van that is in their possession. These vehicles have been used to haul their products and can be very difficult to find new homes for. They are also a fairly common sight in the parking lots at businesses and retail stores and some people may have the old ones and use them to park in front of their houses.
These are very competitive, fast, local option to other used-vehicle dealers like CarMax and affordably priced deals so you can make the most money when selling an automobile, van or even a truck. You can get a great price on any type of vehicle, including a van. If you've ever seen an ad for a company like Van Indiana, you will see how they are able to offer great prices on these types of vehicles.
Van Indiana's is well known for their ability to help their clients get great deals on their vans. They know that it takes time and effort to be successful at finding a buyer for a van and will not rush through any work. The way they go about it is by offering competitive pricing on their vehicles and making the process as easy as possible for their customers. They have a network of buyers who can be reached by their sales staff, who will talk to you about your reasons for wanting to sell your van and tell you about the process.
In order to get a good price on a van, it helps if you have used vehicles that are of good quality. This helps in getting the company to recognize the value of your van. Van Indiana also offers excellent price guarantees so that you don't have to worry about being taken advantage of if you decide that you don't want the vehicle after the sale.
A great way to sell your van to a company like this is to offer to buy the vehicle and get the money back from the seller if the van isn't sold at all or if the sale is unsuccessful. Van Indiana understands how much work it takes to sell a van successfully and understands that people need to be realistic about how they can buy a van in today's economy.
When you take into account all of these features, you have the perfect company for helping you sell your van to the highest bidder. When you sell your van to Van Indiana, you can be sure that your vehicle will be valued properly and will not be put up for sale at too high of a price. When you sell your vehicle to a reputable company like this, you will get top dollar for your van that is almost new.
Another reason why this company is a great place to sell your vehicle is because of the quality of their work. They offer only top quality vehicles and their employees are extremely friendly and helpful. You can be assured that your time will be well spent when you deal with them and they will not pressure you into buying before they have a chance to make a sale.
Selling your van is a good way to make some extra money, while earning some extra cash. There is no reason to put your van or your vehicle through too much hassle. By selling your van to a reputable and experienced company, you get the best price and get a great profit.
Where we buy our cars and vans