Are you thinking – I need to sell my van?
…it doesn't need to be a challenge!
Typically our customers need to sell their vans for many reasons, whether it's to pay off a debt, or upgrade to another van, or just because they don't use their vehicle any more. Whatever the reason, Sell or Scrap my Car has helped many people turn their vans into cash.
Our aim at Sell or Scrap my Car is to help you get the right price for your van. Not only have we been doing this for many years, but we've got some amazing reviews from our many happy customers as a testament (4.9 out of 5 on Google) …so you know you're in good hands with us.
Our valuations are based on the condition of the vans that come in to us – so while we do buy vans that are pristine, we also buy vans that are a little older or in need of some work, and we even buy some vans that might only be used for spares. So whatever the condition, make an enquiry today! If you need the money today, complete the form here (adding as much detail, and photos if possible) so that we can send you a price that reflects the condition of your van. The more information we have, the faster we can get a price to you, and the faster we can arrange for a pickup and money to be sent to you.
We cover all areas shown on this map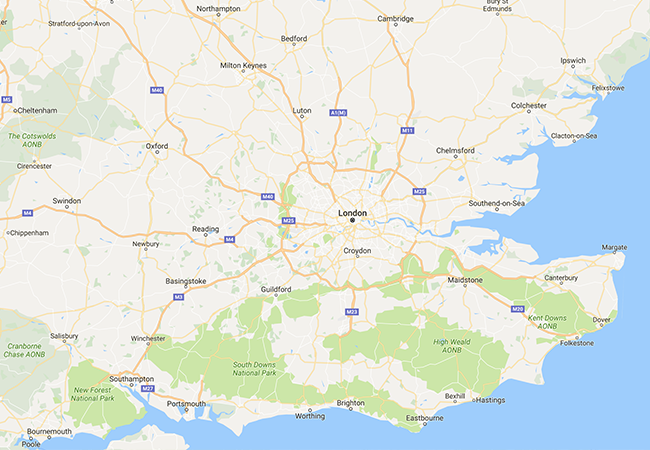 Including: London, Croydon, Dartford, Hayes, Epsom, Watford, St Albans, High Wycombe, Maidenhead, Aldershot, Crawley, Tunbridge, Maidstone, Basildon, Southend-on-Sea, Chelmsford, Cheshunt, Hemel Hempstead, Aylesbury, Oxford, Reading, Brighton, Milton Keynes, Luton, Salisbury, Guildford, Canterbury, Northampton!, Cambridge and Colchester.
Why Choose Sell or Scrap My Car?
We Don't Discriminate – We love everything that has four wheels and with a steering wheel, and in any condition. So we will be more than happy to buy them from you!
No More Paperwork – The process of salvaging or scrapping a van can be a long and tedious one. We save our clients time and money when it comes to transporting and processing paperwork, legally and with the reward of extra cash!
The Best Prices – We have our own recovery vehicles (allowing us to keep haulage costs down) and work with partners who will scrap or repair your vehicle. So we get the best prices and we pass those on to our clients.
Simple Collection Process – Our company has been around for many years now, which means that we have the connection, manpower, and equipment to execute collection in fast and timely manner.
Quick Payment – Once an offer has been agreed, we begin processing the payment for you. This means that you often get your cash on the same day (unlike other similar businesses, where payments can sometimes be delayed for weeks).
Unique Eco-Friendly Service – Unlike many companies that collect vans, our objective is a noble one. We ensure minimal waste from every van we collect! We partner with van manufacturers that need parts from your old van, while components that cannot be recycled, are disposed of legally and to the highest possible standards.
Extended Working Hours – We understand that it's hard to process selling or scrapping your van on the weekdays. If you have a busy schedule, we can adjust to your availability. We even work during weekends!
Great Customer Support – Apart from collecting your van, we will make sure that other paperwork and activities associated with van scrapping are taken care of. We run the paperwork through DVLA so they can issue the correct documents.
You won't regret scrapping your old van with us!
We buy all makes of vehicle!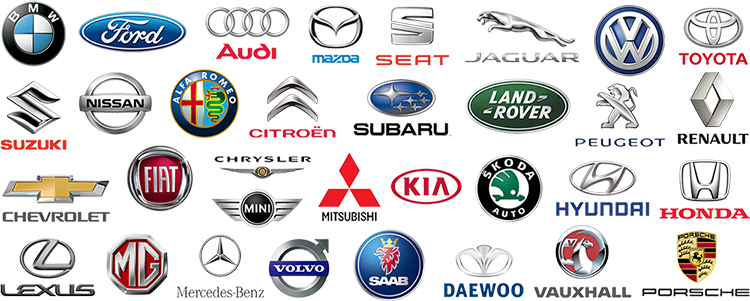 More…
If you have bought a van with the intention of being able to use it in multiple ways, but for whatever reason it just doesn't work out for you, then you need to decide if you want to sell my van or to simply keep on using it. While both options are viable, it is ultimately up to you to make the final decision. It is a personal decision, so there are certainly good and bad times to go with and separate yourself from your trusty vehicle.
There are many factors which influence when you should decide to sell your van, from its current condition, age, personal needs, and the reasons for moving on. To help you better decide whether or not you should sell my van, here are some things to consider. Firstly, try and figure out why you want to sell my van in the first place. Was it because the van no longer fits into your budget? If so, then you need to take a look at how much money you can save by selling the van than what you will spend repairing it, or simply keeping it in your garage.
Next, determine what repairs you need to make to the interior of your old van. Is it time to buy a new paint job or to completely revamp the interior? Do you feel like you don't have any use for the old vanity seats or the old ceiling fans? Whatever the case may be, it is important to consider the impact such things have on the value of your van.
Once you have determined what you have to do to sell my van, it is time to find a company or individual to sell my van to. There are several companies available online that specialize in selling vehicles such as vans, trucks, or vans. However, you may not be the only one who wants to sell their van, so it would be a good idea to search around for someone that is a trustworthy seller.
When searching for a company to sell my van to, consider their credibility. Make sure that they offer a fair price, and do not go overboard in their marketing efforts. If they are too pushy, then they may end up putting a low price on your van in order to gain your business. You will also want to take note of the company's policies on moving on and selling a van, such as how long they take to process payments, the time frame for which they accept them, and so on.
Lastly, check to see if your current company will allow you to sell my van for less if you want to sell it. Some van owners will agree to sell my van for half what it is worth if you can cover all of their current expenses, such as the down payment and other costs, as well as any storage fees they may be incurring. Be aware that this is not always the case. Be wary of companies that do not ask for a down payment when selling vans. You could end up getting scammed if you agree to sell a van for less than you actually want, since they could end up taking a large chunk of your monthly profits.
So, are you ready to sell my van? If you are, then go ahead and follow the above steps to determine if you can sell my van successfully.
After all of the above factors are fulfilled, it is time to go ahead and sell my van. Before you begin the whole process, consider whether you want to sell my van yourself or to a professional. Be sure you are confident in your ability to sell my van on your own. If you have no experience in selling a van, try working with a reputable company that will handle all of the negotiations, paperwork, and processing, so you can focus on other aspects of your business.