Scrap my car in Romford
---
Do you want to scrap your car today?
We turn cars instantly into cash – helping people upgrade their car, pay urgent bills, save for a family holiday, or even just go on a shopping spree …whatever the reason, we give the best prices and deliver the cash, fast!
We buy all kinds of vehicle

Are you thinking – I need somewhere to scrap my car in Romford?
---
Don't pay them to take it away… we'll collect it and pay you!
Sell or Scrap my Car can help you turn your car into cash – getting money to you quickly, to help you sort an urgent bill, or pay for a family holiday, or simply raise some cash for a car that you no longer want. We can take the stress of selling your car away.
Our aim at Sell or Scrap my Car is to help you get the right price for your car. Not only have we been doing this for many years, but we've got some amazing reviews from our many happy customers as a testament (4.9 out of 5 on Google) …so you know you're in good hands with us.
We welcome cars in all conditions, but ask that we know in advance of any defects so that the money we offer can be as accurate as possible. So please try to let us know if there is anything we should know about before we come to pick the vehicle up. Please fill in the form on this page and we'll make our assessment (don't forget to include photos that might help us in our decision). We will endeavour to get back to you quickly with a price, and if we can pick up the vehicle the same day, we will make sure you are paid the same day too!
---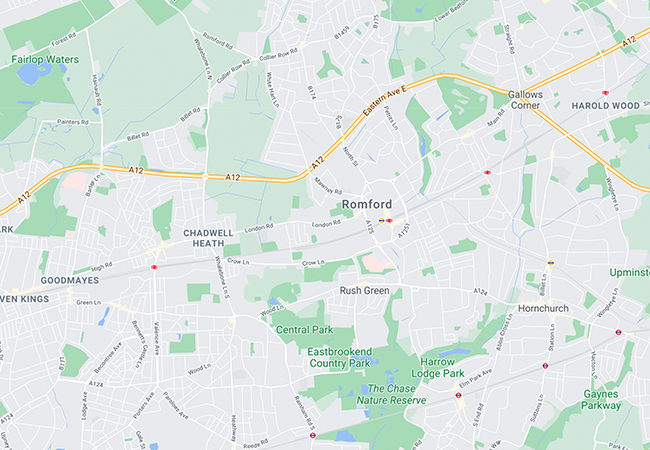 We cover all areas in and around Romford – including:
Rush Green, Hornchurch, Upminster, Dagenham, Ilford, Rainham, North Ockendon, South Ockendon, Gallows Corner and Little Heath.
---
---
More…
It is extremely common to see someone's unwanted car being dismantled at night in front of a camcorder. Scrap My Car provides a comprehensive service which ensures that all of these are repaired and sold as completely intact and brand new.
Scrap My Car does not compete with any other scrappers in the vicinity, they work closely with most of the major car manufacturers as well as specialist dealers and have also taken in vehicles from BMW, Ford and Vauxhall. Scrap My Car will provide the best aftermarket auto parts for your car to ensure that it remains in tip top condition. This is because the aftermarket car parts supplied by the company are guaranteed to be of the same quality and are of a very high quality.
All car parts that are used in these cars are made from a combination of different materials. They may be made from steel, aluminium, magnesium or carbon fibre and can come in various sizes. All of these components are of very high quality. They are guaranteed to provide a long life span and to never become rusty.
You will find that there are many local garages that are prepared to dismantle cars at their drop off point if you are looking for the best deals around. However, you will need to be aware that they might charge a very high price for taking your car apart. This means that you need to make sure you have a budget before you go ahead and take your car to one of these garages. Once you have chosen one that you feel comfortable with, you will then need to have a look through the parts offered by the scrap metal company.
As well as providing you with the highest quality car parts, these companies will provide you with the latest aftermarket auto parts for your vehicle. If you choose to sell your car back to them, they can provide you with a discount on the sale price as they will be able to buy it new.
You may not feel that you will benefit from a car that is in good working order. However, many people believe that the aftermarket auto parts will help them avoid any kind of unnecessary repairs to their car. They will not only help you save money on any other repair bills but you will also save money on the repair bills that arise from any other vehicle related problems. They can offer you the highest quality aftermarket car parts for your car and this will help your vehicle to run smoothly when you drive it.
These companies will provide you with genuine OEM parts for your car. You should avoid buying aftermarket car parts for any brand name vehicles as the parts may well be of poor quality. There are many unscrupulous suppliers who do not pay sufficient attention to detail and the quality of the parts that are supplied by them and will cause a lot of inconvenience to your car.
To ensure that you buy quality aftermarket car parts from an honest supplier, you should ensure that you check out online reviews on websites such as SaleHoo before you buy from any online store. It is extremely important that you do enough research to ensure that you buy a trusted and reputable company. You should ensure that you also check out the credentials of the company that you are considering purchasing from.
The more reputable companies will have a good reputation in the industry as well as being registered with a reputable trade organisation and will also have to pass stringent tests of ethics and honesty. You should check out all these things in order to be sure that you are buying the genuine article.
There are many salvage companies that offer the best aftermarket auto parts and the only way to ensure that you purchase genuine parts is to search for them on the internet. There are a large number of websites that offer you these parts and if you want a specific brand or make of car then you will need to do a quick search online to find the parts that you require. It is very important to take your time and ensure that you purchase genuine salvage parts so that are in excellent condition.
Salvage companies will not offer you free estimates as they may charge you a fee depending on the parts that you want. In order to ensure that you do not overspend then it is vital that you spend some time doing some research before you decide which company to buy from. The longer you take your time the more likely that you are to get good quality parts at a good price.
Where we buy our cars and vans