Get cash for my car in Enfield
---
Do you want cash for your car today?
We turn cars instantly into cash – helping people upgrade their car, pay urgent bills, save for a family holiday, or even just go on a shopping spree …whatever the reason, we give the best prices and deliver the cash, fast!
We buy all kinds of vehicle

How to get cash for my car in Enfield?
---
Sell or Scrap my Car can help you turn your car into cash – getting money to you quickly, to help you sort an urgent bill, or pay for a family holiday, or simply raise some cash for a car that you no longer want. We can take the stress of selling your car away.
Our aim at Sell or Scrap my Car is to help you get the right price for your car. Not only have we been doing this for many years, but we've got some amazing reviews from our many happy customers as a testament (4.9 out of 5 on Google) …so you know you're in good hands with us.
We welcome cars in all conditions, but ask that we know in advance of any defects so that the money we offer can be as accurate as possible. So please try to let us know if there is anything we should know about before we come to pick the vehicle up. Please fill in the form on this page and we'll make our assessment (don't forget to include photos that might help us in our decision). We will endeavour to get back to you quickly with a price, and if we can pick up the vehicle the same day, we will make sure you are paid the same day too!
---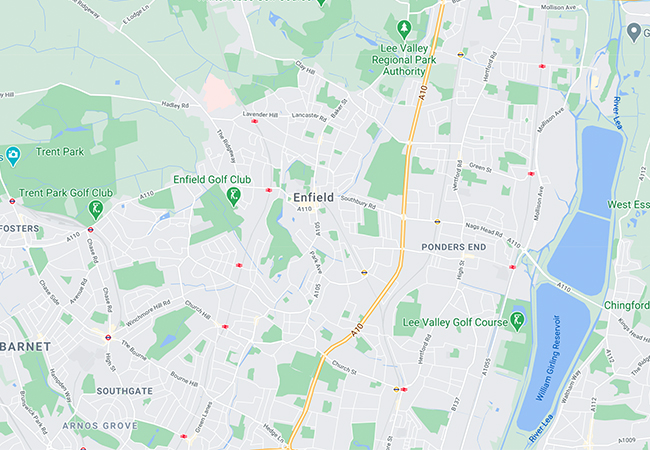 We cover all areas in and around Enfield – including:
Waltham Cross, East Barnet, Palmers Green, Arnos Grove, New Southgate, Bush Hill Park, Chaseside, Brimsdown, Clay Hill and Worlds End.
---
---
More…
Cash for my car in Enfield, UK can be arranged by contacting your own private dealer or by going online to a specialist broker. There is a wide range of vehicles for sale in Enfield including vintage and rare models, new and second hand models, diesel cars, classic cars, and electric cars. You will be able to view all the details from the comfort of your own home by logging onto the internet.
"Avoid the inconvenience of a long private sale your vehicle in our Enfield branch. Simply contact our branch online to receive a free online valuation within 60 seconds, then book an appointment for a survey and sale at our friendly local branch." The Cash for my car in Enfield website has been set up with an aim to make the whole process as simple and hassle free as possible for any Enfield owners.
Auctions for scrap cars are arranged monthly in the town of Enfield, located in London. You can arrange a free online service that allows you to view all the cars available for sale. You are also able to make a free collection request at any one of the offices located in the town of Enfield. The best prices are often on offer throughout the year and new cars are sold off frequently through local dealerships and private sellers.
For all those who would like to get their hands on a brand new car for absolutely no cost, the best option is to go for a free collection service. Some dealers provide a free collection and delivery services. All you have to do is provide the details of the model and year of the car. The free scrap car collection options in Enfield will allow you to have a clear idea of what kind of bargain you can expect. There are also some dealers that offer second hand Enfield scrap vehicles along with a brand new car.
There are some companies in London that offer their services to take care of all the requirements related to cash for my car in Enfield. Some companies even allow you to pick up the waste at the specified destination. Once you hand over all the necessary paperwork, the company will dismantle it and recycle the spare parts. Once the spare parts are used, they are to form the raw material to be used in other projects, which will help the scrap car collection run smoothly and more efficiently.
A scrappage company that takes care of the transportation and storage requirements of your vehicle can be of great help when searching for cash for my car in Enfield. There are various requirements and restrictions related to the entire car collection process and it is best to have a reliable company that will handle all these aspects for you. You also need to look out for a company that can help you with the waste carrier options and the delivery of the waste. Look out for the best scrap car removal and transportation services for your entire car collection requirements.
Where we buy our cars and vans