Selling your car in Enfield
---
Do you want to sell your car today?
We turn cars instantly into cash – helping people upgrade their car, pay urgent bills, save for a family holiday, or even just go on a shopping spree …whatever the reason, we give the best prices and deliver the cash, fast!
We buy all kinds of vehicle

Do you need sell your car in Enfield?
---
Sell or Scrap my Car can help you turn your car into cash – getting money to you quickly, to help you sort an urgent bill, or pay for a family holiday, or simply raise some cash for a car that you no longer want. We can take the stress of selling your car away.
Our aim at Sell or Scrap my Car is to help you get the right price for your car. Not only have we been doing this for many years, but we've got some amazing reviews from our many happy customers as a testament (4.9 out of 5 on Google) …so you know you're in good hands with us.
We welcome cars in all conditions, but ask that we know in advance of any defects so that the money we offer can be as accurate as possible. So please try to let us know if there is anything we should know about before we come to pick the vehicle up. Please fill in the form on this page and we'll make our assessment (don't forget to include photos that might help us in our decision). We will endeavour to get back to you quickly with a price, and if we can pick up the vehicle the same day, we will make sure you are paid the same day too!
---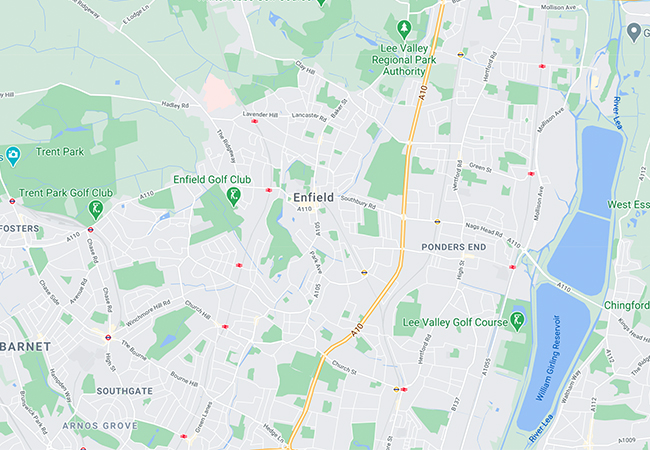 We cover all areas in and around Enfield – including:
Waltham Cross, East Barnet, Palmers Green, Arnos Grove, New Southgate, Bush Hill Park, Chaseside, Brimsdown, Clay Hill and Worlds End.
---
---
More…
When you are looking to sell your car in Enfield the options are varied and this is very good news if you are thinking about selling your car. The location is a great place to sell your car because it has so many potential buyers. The people in Enfield are very friendly and this is another plus. They have a very strong community spirit and it comes through when you talk to people in Enfield. They will help you as you look for a buyer for your used car in Enfield.
There are many advantages of selling your car in Enfield and one of the top ones is getting cash instantly. This is one of the best things about selling your car in Enfield. You can get cash for damaged cars, salvaged cars, used cars, taxis, motor cycles and all other types of junk cars. Cars, vans, RVs, motor cycles and any type of vehicle to take your breath away when you see them. Just seeing them makes you want to buy them and even then you wouldn't be sure if you could afford it or not.
Selling your car in Enfield is like taking candy from a stranger, because this person has never seen you before and they are going to rip you off. However, if you look at people who are buying a used car in Enfield, they are probably very experienced people who already own their own home. They are probably working professionals and just need a way to transport their belongings. This is a huge plus to selling your car in Enfield.
You can get cash instantly for used car in Enfield, which is great news. There are also a lot of buyers out there who are qualified to buy your car. Your car does not have to be in pristine condition to attract such buyers. In fact, most of the buyers out there are interested in junk cars and they would be willing to give you very good money for your car.
Selling your car in Enfield is a good choice, because it attracts buyers who have a lot of experience. It's a buyer's market in Enfield, which is fantastic news for you. You will be able to get more money for your car, because this is how things work in this town. Used cars are always in demand and you will not experience any shortage of buyers in your area.
Before you decide to sell your car in Enfield, you should know that the auction will be slow at times, but this comes with the package. Most of the time, you will be waited for around three weeks, sometimes even longer. This is the process used to get rid of vehicles that are not sold at auctions. But then again, when you think about it, you will get even less money for your car than what you could get from an auction. All in all, there are pros and cons for both methods, so think about this carefully. Selling your car in Enfield, Connecticut through an auction is a great way to get cash for something that you no longer want and you will never regret the decision.
Where we buy our cars and vans