Where to sell my car in Enfield
---
Selling my car in Enfield
We turn cars instantly into cash – helping people upgrade their car, pay urgent bills, save for a family holiday, or even just go on a shopping spree …whatever the reason, we give the best prices and deliver the cash, fast!
We buy all kinds of vehicle

Do you need to sell your car in Enfield?
---
Sell or Scrap my Car can help you turn your car into cash – getting money to you quickly, to help you sort an urgent bill, or pay for a family holiday, or simply raise some cash for a car that you no longer want. We can take the stress of selling your car away.
Our aim at Sell or Scrap my Car is to help you get the right price for your car. Not only have we been doing this for many years, but we've got some amazing reviews from our many happy customers as a testament (4.9 out of 5 on Google) …so you know you're in good hands with us.
We welcome cars in all conditions, but ask that we know in advance of any defects so that the money we offer can be as accurate as possible. So please try to let us know if there is anything we should know about before we come to pick the vehicle up. Please fill in the form on this page and we'll make our assessment (don't forget to include photos that might help us in our decision). We will endeavour to get back to you quickly with a price, and if we can pick up the vehicle the same day, we will make sure you are paid the same day too!
---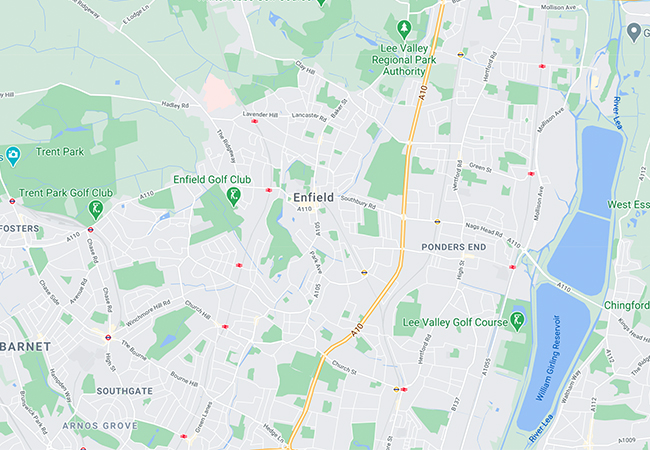 We cover all areas in and around Enfield – including:
Waltham Cross, East Barnet, Palmers Green, Arnos Grove, New Southgate, Bush Hill Park, Chaseside, Brimsdown, Clay Hill and Worlds End.
---
---
More…
"I need somewhere to sell my car in Enfield," I hear you say. "My partner would be so mad if I left it in the car park." Well, you don't have to put up with your auto parked in the local car park when you can sell your car in Enfield to a reputable company that offers quality service and a hassle free way of getting rid of that old vehicle. All you need to do is find a company in London that offers these services and then take action today!
"How do I sell my car in Enfield?" Well the first thing you need to do is get online. "We promise to purchase any car for a good price. Our prices aren't automatically generated by a DVLA record like others do, so we tailor our quote to your vehicle. If you are looking to sell your car fast and easy and want the best deal for your old vehicle, then we can help."
So how do you find a company like this? Well there are many out there but you need to find one that offers free quotes. You should also have a good idea of what you are willing to spend on your car. They will then email you with a quote and you can then decide whether or not this is the right deal for you.
So where can you sell my car in Enfield? Well you could go door to door or advertise in the Enfield newspaper. Although this may take longer than if you simply went online and got a quote. This is because there is more advertising space and the companies are trying to gain new clients all the time. So don't let up!
Now how much should you be prepared to spend? This is something you will need to work out yourself, but don't worry because once you've worked it out you can then easily calculate how much you could make selling your old car. Don't forget to factor in any maintenance costs that you might still be liable for. Plus the fees for advertising and possible added costs if you opt to have the car weathered down and sold elsewhere. Once you've worked it out, the money should come rather quickly.
The great thing about using an online service is that the process is extremely simple. You just fill in the form online and you will soon receive a quote. You can then give it to the company and they will then send it to your door. All you need to do now is drive your newly sold car off and you will have cash in hand and can start selling your next car.
Where we buy our cars and vans